Feeling Patriotic? Need a Halloween Costume?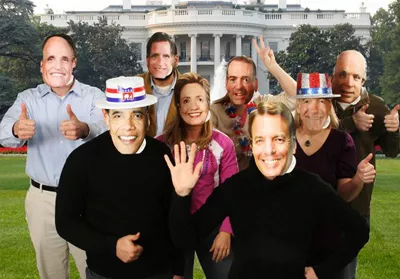 As go our political Halloween masks, so goes our country. Well, at least that's been the case since the 2000 election, according to buycostumes.com.
This online costume shop, based out of Wisconsin, offers 99-cent masks of the presidential and vice presidential candidates (along with the faces of Hillary Clinton, Ron Paul and others), and it counts one vote per mask purchased.
As of right now, Barack Obama's got 54 percent of the site's mask vote, with John McCain holding steady at 46 percent. Missouri's split 50-50 -- so what else is new?