It was a busy weekend for the arts in St. Louis. RFT writers and photographers were all over the city, capturing what you may have missed.
John Waters Double Feature at Laumeier Sculpture Park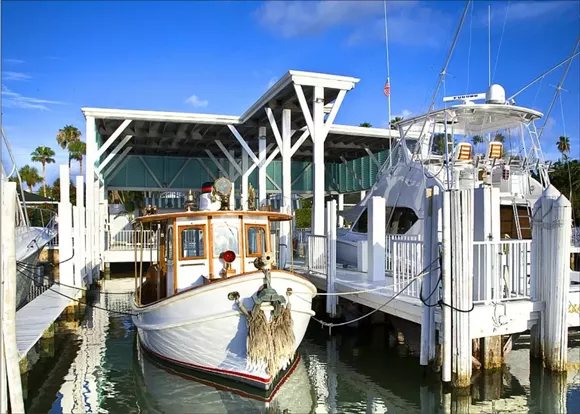 On Friday night, Laumeier Sculpture Park attempted to host a double feature by the currently, curiously, socially acceptable John Waters. However, it wasn't to be -- outdoor movie shows in September are a crapshoot. Still, Jason Robinson was there and has this recap.
GroveFest on Manchester
On Saturday, the third-annual GroveFest got underway in the 4100 block of Manchester in the Grove neighborhood. Photographer Jason Winkeler was there for much of it, so see what you missed in the GroveFest slide show.
"Who Needs Guitars Anyway?" at White Flag Projects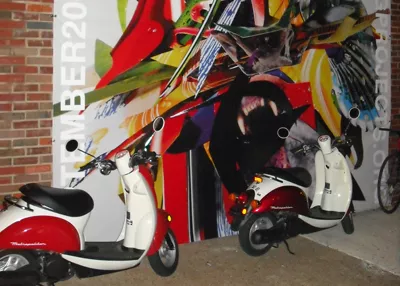 On Saturday night, White Flag Projects opened a new show -- "Who Needs Guitars Anyway?" -- by artist Pepe Mar. The alternative art gallery filled up with art lovers and the curious by later in the night, reports writer Brian Stitt. It's likely also the only art gallery in the city where drinking tequila shots is part of the exhibit. Read our White Flag Projects recap.
Hal Holbrook as Mark Twain at Lindenwood
"Hal Holbrook's Samuel Clemens, or known globally by his pseudonym, Mark Twain, appeared Saturday night in the requisite white suit with thick white hair, a mustache, and a stogie that didn't burn until the second act.

A mischievous plume of smoke from the side of the stage reassured the audience he was coming back for more -- a reassurance that was greeted with appreciative applause." Read More.
The Eagles at Scottrade Center On Saturday night, classic rockers The Eagles performed at the Scottrade Center. Writer Christan Schaeffer was there. Read the Eagles concert review. Here's a teaser:
"The Eagles' deep catalog and new songs (along with a few solo numbers from Henley and Walsh) made for a well-paced show that showcased what made the band such superstars to begin with – unbeatable harmonies, country-flecked story-songs and plenty of hot guitar action." Read More.
Pointfest at Verizon Wireless Amphitheater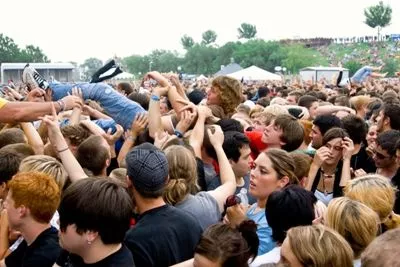 Slide Show The biannual rock fest hosted by KPNT-FM took place Saturday at Verizon Wireless Amphitheater. Featured in our slide show are Story of the Year, Apocalyptica and Puddle of Mudd. Photographer Kenny Williamson was there. If you haven't been to a PointFest since you were 15, or just want to rekindle those feelings, our PointFest slide show may do the trick.
Sushi-Eating Contest at Wasabi
Slide Show Rounding out the weekend was Wasabi Festival 2008 on Washington Avenue downtown. The festival featured the always-popular sushi-eating contest, which drew a few hungry participants and a couple hundred onlookers. Photographer Steve Truesdell was there. View the sushi-eating contest slide show.
Super Happy Funtime Alleycat 2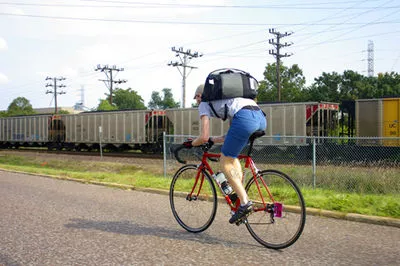 Slide Show The second-annual bike race/scavenger hunt took place Sunday afternoon. Go along for the ride with a slide show that documents stops at liquor stores and dollars stores and points between.
Whoa, what a weekend to officially say goodbye to summer. Here's what you don't want to miss this week: RFT Calendar.