Torrential rain over the weekend now has claimed three lives, reports the local daily. The most recent victim -- a 64-year-old University City woman -- was confirmed dead today.
The below photos were taken by photographer Lyle Whitworth in O'Fallon, Missouri.
The First two photos are at the O'Fallon Sports Park and the second two were shot at Golf Headquarters Family Golfplex.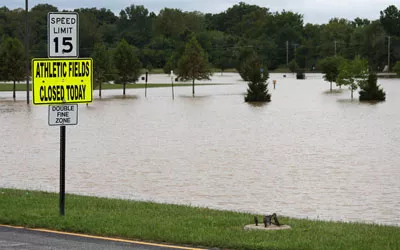 The forecast for this week projects clear skies with highs between 70 and 80...