Good morning, St. Louis.
September is slipping away almost as quickly as the Rams' hopes for the 2008-09 season. You may have also been pumping water out of your basement from the Hurricane Ike aftermath. But you're back on here on a Monday, presumably safe-and-sound, so kill some time and check out what you may have missed over the weekend...
Journey at Verizon Wireless Amphitheater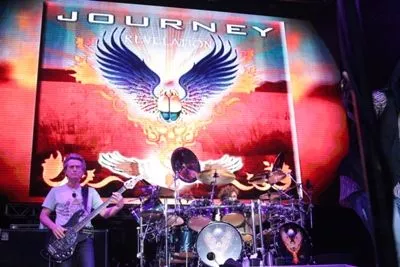 On Saturday night, Journey, Cheap Trick and Heart performed at the Verizon Wireless Amphitheater in Maryland Heights. The classic rock cluster was a beer-drinking party punctuated by some celestial riffs and patriotism, if these photos are any indication.
St. Chuck Nightlife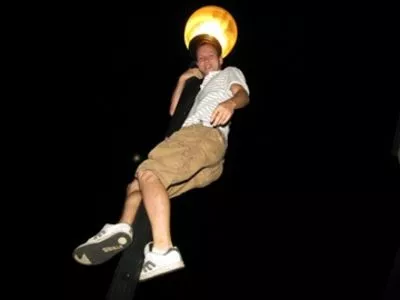 Also on Saturday, photographer Kenny Williamson went to St. Charles' Main Street district to document how they get down in the suburbs. A good, light-pole-climbing time, to be sure.
This week, we'll have nightlife slide shows on Tuesday, a list of the most unlikely Wild Card teams on Wednesday and frequently updated blog posts here on the Stlog. And if you feel like going out before next weekend (go for it!), here's what you don't want to miss.