Biggest Series of the Year, now over. The result? Exactly the same as it was going in. Of course, there are two less games now to try and make up the ground that needs to be made up, but the deficit remains the same. So, what did we learn from this series, kids?
First off, we learned that I am a truly awful prognosticator.
I really liked the Cards' chances against Ben Sheets, they always hit him well.
Kay. How does a 12-0 shutout taste, Aaron?
Hey, you know what? Ryan Braun is still hurting from his back thing. We may not even see him much this series. If we do, you have to think he won't be as effective as usual, so we may get away with missing the full brunt of the Milwaukee middle of the lineup.
Did you enjoy that home run? Was it all that you hoped it would be?
Hey, it's an art, not a science, people. Still, it would have been nice not to look quite so stupid. Oh well.
We learned that Carlos Villanueva clearly wasn't paying attention to what happened earlier this year when Brandon Backe decided to piss off Albert Pujols. Just in case any one else out there wasn't paying attention, I'll let you know how it turns out. Two words: not well.
Up until the seventh inning in last night's game, the Cardinals had scored exactly one run in the previous sixteen innings. They looked flat-out beaten. They looked flat-out over-matched. They looked flat-out, well, flat.
Then, Villanueva to the rescue.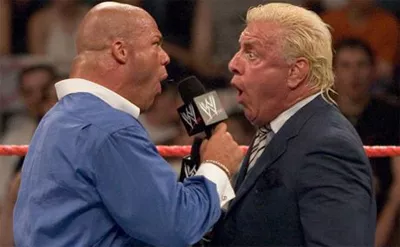 Albert Pujols said after the game he would have like to have talked to Brewers pitcher Carlos Villanueva face-to-face.
Albert Pujols said after the game he would have like to have talked to Brewers pitcher Carlos Villanueva face-to-face.
With the bases loaded in the bottom of the seventh inning, Villanueva induced a pop up off the bat of Joe Mather. It was a pretty good pitch, down and in, and Joey Bombs just couldn't drive it. Instead of just heading back to the dugout, though, happy to have wriggled out of a potentially sticky situation, Villanueva pointed toward the Cardinal dugout and said something.
That apparently was enough to get Albert up out of his crouch in the on-deck circle and send him several steps toward the mound, shouting some things of his own. Now, we may never know exactly what Villanueva said, but if you can read lips even a little bit, it's fairly easy to make out what Albert said. Seriously, go look at the tape. Good stuff.
Before Villanueva's little outburst, flat team. One run. Sixteen innings. After? Four runs in the next inning, with a ball off the bat of Pujols himself that literally frightened all the other balls into submission.
Hey, it could be coincidence. Or, we may need to add Carlos Villanueva to our list of opposing players to thank for getting the boys a little riled up.
Finally, we learned that Chris Perez is a bad, bad man. Yes, he probably did hang that slider to Braun and get away with it. Nonetheless, he also blew Prince Fielder away with a high fastball and made Rickie Weeks look really, really bad with a truly great slider.
I know, I know. We're still not really supposed to call him the closer, are we? I'll abide by that, as long as Tony promises to just keep on putting El Perezidente out there in the ninth inning to close out -- err, finish up -- games for the rest of the season. Deal, Tony? We shall refer to him as the finisher. Or the ender. Or the destroyer of worlds. Or perhaps the devourer of our enemies' hopes and dreams. Ooh, I like that last one.
El Perezidente, Devourer of the Hopes and Dreams of our Enemies, Destroyer of Rallies, Eater of Outs. All hail El Perezidente!
I have to say, watching Perez finish off the game only made me more sure that Villanueva's stunt had, in fact, played a part in the outcome of the game. I know, Perez strikes out a lot of batters anyway, but he seemed especially locked in last night, intent on not just striking out his opponents, but on just blowing them away.
It looked, in fact, as if he were sending a little message of his own. What was that message, you ask? Well, it begins with F and ends with Uck you, Brewers.
And that, Ladies and Gentlemen, is what we learned from this series. It may not have been quite what we were all hoping for, and it certainly didn't go the way I predicted it would, but it could have been a whole lot worse if not for one plucky Brewer who just didn't know when to keep his mouth shut.