Oh, the cougar love. You people just can't get enough! (Frankly, neither can we. The cougs, too, tell us they're tickled by the adventure.) So here we are at Round 3 of the Ask A Cougar! Try-outs.
You know the drill: Vote for your fave coug-scribe, and please be polite by not stuffing the ballot box. Soon Unreal will take a look at all the results, and do some tabulating of our own. Before long we'll have a resident coug in the RFT house.
For a reprise, see round one here, and round two here. Meantime, if you have a question for a coug, please place it in the comments section of this blog, or e-mail it to unreal@riverfronttimes.com.
Finally, don't forget to check the newspaper next week for Pastor Chris' reply to this very same question.
THE QUESTION:
How are the Cheetah Girls related to cougars? -Inquiring Minds Wanna Know
THE COUGAR ANSWERS:
Dear Inquiring Minds:
I'm going to go out on a limb and assume that you're not suggesting some sort of odd "Six Degrees of Kevin Bacon" connection between Cheetah Girls and cougars, and that you do mean those young sprites on television that my "tween" nieces like to watch.
When I think more on this, I realize that if there was ever a term for a cougar's up-and-coming counterpart, this is it. By definition she's faster-moving, sleeker than the cougar and better able to camouflage herself in her environment.
But, I think that the cheetahs in the urban jungle can profit from the wisdom of cougars, even indirectly. They need to think of us not as pathetic, deluded, competitor-wannabes and recognize that as time goes on, they will benefit from the playtime tricks we teach the young cubs out there.
Attention Cheetah Girls: The next time that young hunk surprises you in the sheets, as you hyperventilate and shriek out the name of your deity of choice, consider the possibility that it's due to the teachings of an older woman.
And, as you change your spots and grow into the cougar you will no doubt become, don't forget to pay it forward. *wink* -Vixenne
---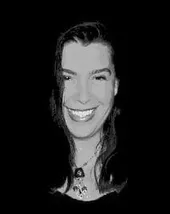 Dear Inquiring Minds Wanna Know,
We are related; no doubt. The Cheetah Girls make music; the Cougar Women make music. And yet, while cheetahs are the fastest land animal, they lack the ability to climb. While cougars may not be as fast as cheetahs, we climb and we take our time in climbing, experiencing pleasure in the actual ascent – getting to the top of any mount – reaching the climax. Cheetahs chase, pounce and then it's over; but cougars stalk, climb and find delight in the hunt itself.
And as far as pursuing prey goes, the cougar is the most skilled when it comes to stalk-and-ambush.
So, yeah, cheetahs are fast but that's not all there is to being a big cat in the jungle, you know?
-Crystal Beth
---
Dear Inquiring Minds,
Wow, yet another label! Ms. Vixen must admit to a total lack of familiarity. I therefore concede my ignorance! After interviewing approximately fourteen females and six males of various ages, none were able to enlighten me further. I have googled, explored and yahooed – still, no precise answer. The only similarity, if I may dare to assume, is that they BOTH desire and indulge in the male organ. Could Ms. Vixen be wrong about this?
However, fear not my fellow ferocious feline friends. I can only answer the question with some questions. Are cheetahs of a separate ethnic group? Cheetahs are of more stealth and faster than a cougar! Does that make them younger? Is the cheetah a cougar in spotted armor? Is this the "Cheetah-Licious Trio" from Walt Disney? My mind spins with the possibilities! If Ms. Vixen has some distant relatives she needs to purr with perhaps I may beg YOUR indulgence!
So please Dear readers, ENLIGHTEN ME!!
-Ms. Vixen
---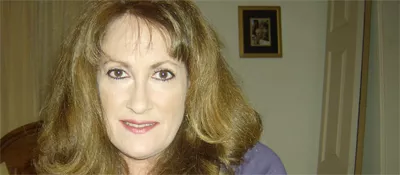 Dear Inquiring Minds,
Since the Cheetah Girls are a group that is purely a creation of the Disney Studios' imagination, they couldn't be any more closely related to cougars than the artist formerly known as Prince (is he "Prince" again?) is to Queen Elizabeth.
If we are strictly talking species, cheetahs are the most closely related cats to cougars. They both have remarkable sprinting abilities in order to capture their prey. While the cheetah has a bit more speed, the cougar is more powerful. They are both graceful creatures who do not roar but make purring noises. The cheetahs and cougars of the wild are carnivores (meat eaters), and here is where they differentiate from us domestic kitties.
We may taste, lick, suck, even nip a little, but we never draw blood!
To sum it up, cheetahs and cougars: similar but different. Cheetah Girls and cougars: different but similar (both female).
I hope now that this is cleared up, your inquiring mind is free to ponder whether Gary Coleman did indeed impregnate an alien goddess or not.
Sincerely, Helen Toast
---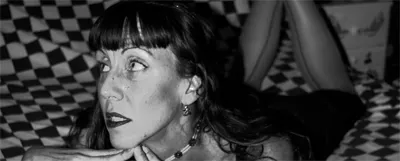 Thanks for the question, IMWTK,
So: What do cheetah girls have in common w/cougars? Nothing. The cheetah girls wish that they did. If they think that they have anything in common with Cougars, other than the fact that we're:
a) female
b) like cute clothes
c) like to boff young hot guys
d) everybody thinks we're hella sexy, and wants to boff us, even women
That's 'bout it.
xoxo Cherry Cougar
---
Dear Inquiring Minds,
Cheetah Girls are not related to cougars; they're not old enough to be interesting. Cougars are not a creation of Walt Disney Productions; we are real live women, not airbrushed airheads.
-Teri Davis Newman
---
Dear Inquiring Minds,
How are the Cheetah Girls related to cougars? Hmmm: We all have vaginas, boobies and horny men chasing after us?!? The Cheetah Girls are Disney's version of the United Colors of Hannah Montana and while the 5-11 aged girl set are pining to be future Cheetah Girls, most cougars are living the life they chose without drama and a big production. We are what we choose to be. We have our war wounds and we are enjoying life with a better understanding of how it all works. My only advice to the Cheetah Girls is to take your movie-money and run. Make a good life for yourselves in the real world and thank the cougars for giving your guy his sexual education. You most definitely have something to look forward to!! -Hippolyta
---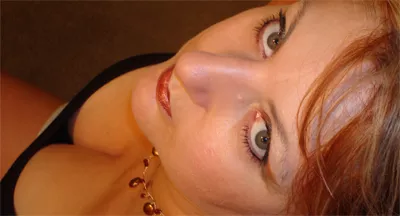 Damn! I've been snared! Having never actually heard a Cheetah Girls' song, or seen their TV show, I had to interrogate my niece and prowl the internet for answers… but look what I found! These are a few of the lyrics to their song, "Bring It On!"
"My invitation is not just a game "I gotta show you that I can't be claimed "I've got the power to turn this around "'Cuz it's my life and I wear the crown
"I'll squeeze you, unease you, I'll freeze you "Alarm you, disarm you, I'll charm you"
These Cheetahs are spot on!
Like Cougars, they've got the bad-ass, tail in the air attitude. They're wearin' their crowns -- proudly flaunting their female confidence, strength and power. Like their older Cougar sisters, these girls are assertive, outspoken and (at least in my case) kick-ass hip-hop dancers!
But unlike Cougars, these Cheetahs are all growl and no bite. They have yet to refine their hunting skills -- the seductive purrs that entice unsuspecting game; nibbles at the nape of a neck, a caress…. You see, Cougar wisdom can only be gained from experience.
There's a reason we're called mountin' lions!
Thanx for asking!
- Sage Feline