Good morning St. Louis!
A muggy weekend is in the books, but the heat and humidity didn't stop the city from buzzing from Friday night through Sunday. There was a lot to do, so don't feel bad if you missed some of it.
South Grand Nightlife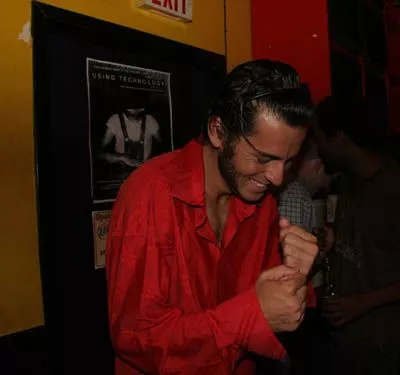 On Friday, photographer Kristan Lieb ventured into the sweaty, sometimes dingy bars of South Grand Boulevard. She brought back this slide show.
Festival of Nations in Tower Grove Park
Also over the weekend, the International Institute of St. Louis sponsored the Festival of Nations, complete with food, music and art from around the world. Lyle Whitworth was there and has these photos.
The Lot @ Schlafly Tap Room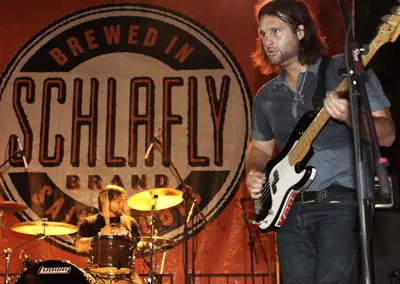 On Saturday night, the annual free concert, The Lot, went down. Photographer Steve Truesdell was there and brought back photos of local indie stars So Many Dynamos, bouncing hip hop group the Earthworms and classic rock throwbacks Victoria, who played one final show. Photos here.
The Boss at Scottrade Center
Also on Saturday, along with the Cardinals and Rams home games going on, Bruce Springsteen played at the Scottrade Center. Told you it was a busy weekend. Music Editor Annie Zaleski was there has this review. Here's a teaser:
The E Street Band could pull a Tom Petty or a U2 and do a tour focused heavily on hits, but they don't – and that almost makes the show better, as the unexpected setlist keeps both the audience and band on its toes. As if to demonstrate the E Street Band's looseness, Springsteen took requests all night from the crowd.
Obama and Biden, BFF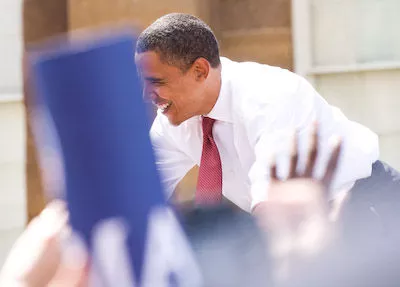 About 100 miles north of St. Louis, in Springfield, Illinois, Democratic Presidential hopeful Barack Obama and his newly minted Veep pick, Delaware Senator Joe Biden, received national media attention as the two appeared for the first time together, solidifying the Dems general election ticket. Photographer Jason Winkeler, along with a large contingent of St. Louisans who made up the 35,000-person crowd, were there. We have photos from the event.
Here's what not to miss this week!