We don't know about you, but Unreal was thirsty for more after reading the St. Louis Post-Dispatch's "exclusive interview" with InBev chief/Anheuser-Busch bidder Carlos Brito. In his informal meeting with the daily, Brito (dressed in a shirt with no tie!) discussed his dedication to St. Louis, his love of Cardinals baseball and his fondness for draft horses with white ankles.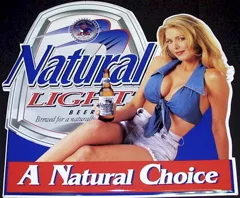 "Why would I change the Clydesdales if the Clydesdales are the thing that most people remember?" said Brito.
The chairman of the Belgian-based beer giant went on to describe Budweiser as "America in a bottle."
Which led Unreal to wonder: What does that make Natty Light? "Sauget in a can?"
Here are a few more questions we plan to ask Brito as soon as he calls us back:
• Which goes better with a cold Budweiser: Belgian chocolate or Belgian waffles?
• Can you say: "InBev Park at Busch Stadium"?
• When can we expect a "Today we salute you, Mr. Corporate Takeover Architect" Real Men of Genius spot?
• Would you please bring back Spykes? We miss Hot Melons!
• Given your desire to make Budweiser a global brand, are you making the "Bud Bowl" a soccer match instead of a football game?
• So, tiger, what's your "Born On Date"?