Not totally satisfied with your weekend itinerary? Never fear, Go! is here! This regular feature delivers the top nine can't-miss activities to complete your fun-seeking agenda. Here's a weekend concert calendar.
1. Downtown Maplewood's annual one-day fest, Let Them Eat Art, is almost underway. Allow Paul Friswold to hit you with the facts about this admission-free evening celebrating all things creative.
2. Louisiana's bayous might be 660 miles away, that won't keep Cajun hijinks from bubbling over at Stone Hill Winery (1110 Stone Hill Highway, Herman, Mo.; 573-486-2221). Cajun Concert 2008 takes over with themed music and food from 6 to 10 p.m., Friday, 1 to 6 p.m., Saturday and a bead-tossing Mardi Gras parade at 4 p.m., Sunday. Day passes cost $10 ($2 for children) and includes cellar tour and tasting.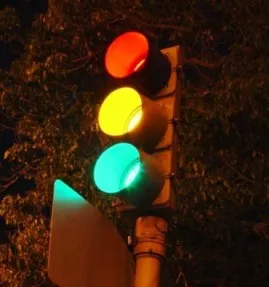 3.
Unable to name twenty of your favorite artists? Let
Phillip Slein Gallery
(1319 Washington Avenue; 314-621-4634) assist. On Friday, a free opening reception for
Twenty 08
from 6 to 9 p.m. will dazzle with "edgy" abstract pieces sure to make a long-lasting impression.
4. To be a great anything, you must study the best. And it doesn't get better than Gerard Craft. Named America's Best New Chefs of 2008 by Food and Wine Magazine, Niche's executive chef will dish out culinary tricks of the trade Saturday at 10 a.m. in the Soulard Farmers' Market Courtyard (730 Carroll Street; 314-622-4180). Don't miss this free 45-minute class kicking off the tenth annual Chefs at the Market!
5. Transforming from a one-woman to a six-person show, Beautiful Resistance: Confessions of a Hoosier in Palestine returns for an electrifying Friday through Sunday run at Xavier Hall Theatre (3733 West Pine Mall). Click here for more details.
6. On Sunday, help raise the of the French Republic from 2 to 5 p.m. Benton Park's historic Chatillon-DeMenil Mansion (3352 DeMenil Place; 314-771-5828) holds its third annual Bastille Day celebration with live entertainment, light hors d'oeurves, A-B beverages and a cash bar.
7. Fill your Friday night with a Summer Jazz Camp Concert. At no cost, listen to student combos perform standard jazz repertoire inside Community Music School of Webster University Concert Hall (535 Garden Avenue; 314-968-7032). The harmonious eve begins at 7 p.m.
8. Set off for Belas Artes (1854 Russell Boulevard; 314-772-2787) to see Art from the East on display through Sunday. Explore a free exhibit featuring traditional and contemporary fine art with paintings and sculptures from China, Japan and the Philippines.
9. Want a free ride? Get one at BMW Ultimate Drive. On Saturday and Sunday, tool around in an I'm-too-sexy convertible for fun and for charity. Alison Sieloff tells you more right here.