Another Independence Day weekend, another fireworks-caused house fire.
Here's what else went on over the weekend:
Fair St. Louis On Friday, Fair St. Louis and the Live OFF the Levee concert series got underway for the summer. Held in Soldier's Memorial Park, the festival drew out a couple thousand people. Funnel cake, Busch beer and Joss Stone. Photographer Todd Owyoung was there and took these photos.
Cardinals vs. Cubs. Also on Friday, the St. Louis Cardinals began a three-game series against rivals the Chicago Cubs. The Cardinals lost the series 2-1, but Photographer Jason Winkeler was all around Busch on Friday, capturing the actions of more than 46,000 fans. Photos here.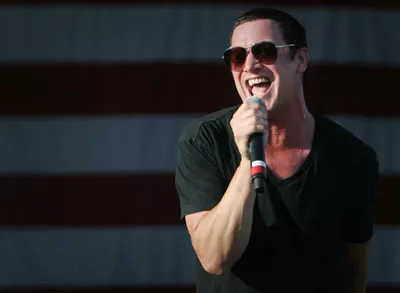 Candlebox and the Gin Blossoms: Still Rocking as hard as they can for the USA In St. Charles County, the Gin Blossoms and Candlebox (yes, both still bands!) played the O'Fallon Heritage & Freedom Fest, proving once again that city planners come up with some of the worst slogans and names for festivals.
Here's what not to miss this week.