PrideFest STL went on through rain and shine over the weekend in the Tower Grove Park / South Grand neighborhood in south St. Louis.
Kristan Lieb was there Sunday and took these photos for the Riverfront Times. Successful again this year, PrideFest STL showed the diversity among the area's gay, lesbian and transgender community. It also was good cause for a party.
First, the wet weather during the parade on Sunday caused this ATV-riding lady to take a tumble. Ouch.
First the speed...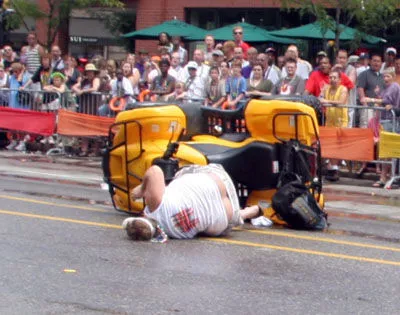 Then the tumble...
She appears OK!
See more of the PrideFest STL photos.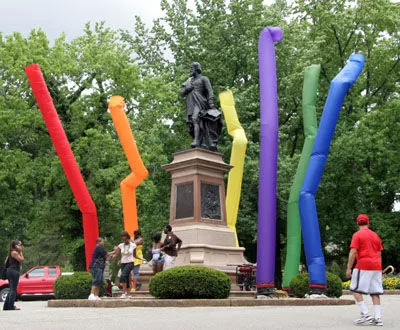 View photos of PrideFest STL in Tower Grove Park.