Between the six inches of rainfall the St. Louis area received over the soggy Memorial Day Weekend, hopefully you got out there to enjoy the the unofficial start of summer. Just in case you were busy pumping water out of your basement, here's what you missed over the weekend: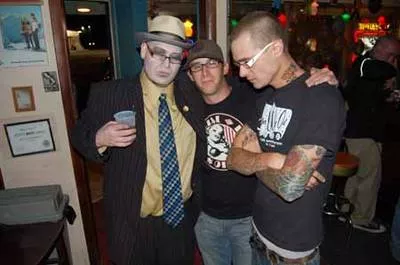 Slide Show
Adult Proms
On Friday night, revelers relived the glamorous side 1980s downtown at Rue 13, while rockers embraced an undead desire to consume human flesh at the Way Out Club's Zombie Prom.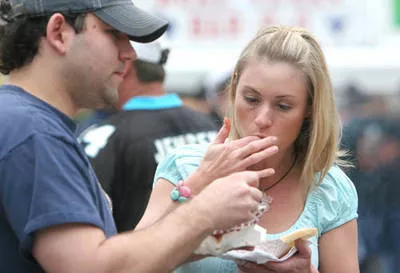 Slide Show
Rib America Festival Downtown
From Friday through the late hours of Monday, Rib America Festival took to Soldiers Memorial downtown. Hope you made it for some barbecue. If not, at least
take in these pics
by Lyle Whitworth.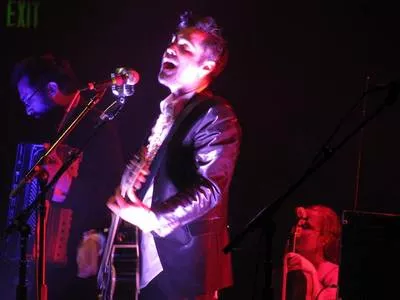 Slide Show
DeVotchKa at the Pageant
DeVotchKa played live at The Pageant on Friday night.
RFT
Music Editor Annie Zaleski was there and has these
photos
and a
video here
.
Friday Night Club Scene Also on Friday, DJ Boddhi Satva DJ'ed the music at the Upstairs Lounge. Vikram Singh has this recap:
DJ Boddhi Satva graced the decks of the Upstairs Lounge on Friday night, bringing his own style of deep house music to St. Louis. Boddhi was born and raised in the Central African Republic and currently resides in Belgium. He is currently on his first tour of the United States.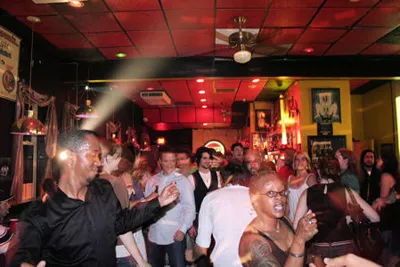 He had the small dance floor packed with moving bodies and big smiles during his uplifting 2.5 hour set, showcasing his own original tracks alongside well-worn classics. The crowd was a diverse blend of party people that didn't stop rocking until the lights came on. But no one was rocking more than Boddhi himself, who seemed to truly appreciate the warm response and enthusiasm that St Louis delivered.
Here's what not to miss this week.