NOTE [published 11/19/2009]: For an update on this case and the jury's verdict, click this link to "Return of the Pannus: Jury Reaches Verdict in "Jane Doe" Nude Photos Lawsuit"
Did you read Robert Patrick's story in the Metro section of Wednesday's St. Louis Post-Dispatch? The one about the woman who's suing a local group of plastic surgeons for handing over nekkid before-and-after shots to a local weekly?
"The woman was absolutely mortified when she saw her full frontal nude pictures in there," her attorney, Richard Witzel, said Tuesday. "Picture your mother's reaction. The woman's in her 60s."
www.cosmeticsurgerybp.net
www.cosmeticsurgerybp.net
...Oh, and that photo at the top of this post? I DID NOT lift it from the good folks at BodyAesthetic. It belongs to this guy. (Really! I found it here.)
Now don't get your boxers in a bunch -- these ARE NOT the disputed photos...
Wow! Full frontal nude pictures!
What newspaper would publish smut like that?
Whoa, wait a minute.... It was my newspaper! I PUBLISHED THAT SMUT! (I know what you're thinking. You're thinking: Riverfront Times? They publish smut all the time! Well, yeah -- but those are the ads, not the stories.)
OK, deep breath now, everyone. And prepare to learn some stuff about how the ol' sausage gets made. Some of it is pretty ugly -- don't say I didn't warn you.
Here's what happened: Back in April 2006 we ran "Sultan of Skin," a feature by staff writer Kristen Hinman that profiled eminent local plastic surgeon Leroy Young.
How eminent? Writes Hinman:
Though he hasn't acquired the stardom of Beverly Hills' Roberto Rey Jr. on the reality TV show Dr. 90210, Young is held in high regard among his peers. He recently became president of the Aesthetic Surgery and Research Foundation and is slated to take the helm of the American Society for Aesthetic Plastic Surgery in 2008.

His seventeen-page résumé cites an editorship at a prestigious medical journal and chairmanships of numerous national research committees, not to mention a dozen meritorious awards and advisory roles with the Food and Drug Administration. In fact, Young is now preparing to begin an FDA-funded study of lipodissolve -- injections of enzymes purported to dissolve fat cells.

When thousands of women claimed their silicone-gel breast implants were causing sickness and cancer in the early 1990s, Young's research proved there was no correlation between silicone gel and autoimmune or connective-tissue diseases. It was his idea to establish the six-year-old North American Breast Implant Registry, an expansive tracking system of breast-augmentation patients.

"If you want to find out the latest on breast implants, he's your guy," says Al Aly, an Iowa City-based plastic surgeon.

Young publishes and lectures the world over. "Leroy will get up to give a talk and start by saying, 'Well, I don't know if I know what I'm talking about,'" observes Monte Eaves, a plastic surgeon from Charlotte, North Carolina. "But then he shows 800 slides. Not only does he know what he's talking about, he knows it better than everybody else."
Young and his partners at BodyAesthetic Plastic Surgery & Skin Care Center, Dr. Robert Centeno and Dr. C.B. Boswell, perform all manner of procedures, from breast implants to sex changes to labioplasties. He's an articulate guy: opinionated, very open, and willing to take on controversial topics. And with a subject like cosmetic surgery, there's plenty of controversy to go around. In the hands of a good writer, it's the kind of stuff that makes for an interesting, informative take on a whole universe of issues we don't hear about every day.
Yeah, yeah, you're saying, so where's the full frontal nudity?
Don't worry, we're getting there.
Though I'm sorry to have to report that none of the photos published in "Sultan of Skin" are remotely sexy. A large color shot on the opening spread shows the doctors at work on a patient in the operating room. There's a little bare flesh, and a scalpel, but nothing salacious or gory. A subsequent, smaller photo shows the three partners in their scrubs; a third shows Dr. Young hefting a pair of breast implants. (Hey, they're big ones!)
The "nude" photographs at issue appear on the last page of the story, accompanying a passage that describes the doctors' work with weight-loss patients. As part of their practice, Young and his partners perform cosmetic surgery on folks who've undergone massive weight loss, in order to remove all the excess flesh. One such patient is depicted in side-by-side black-and-white images, each about two and a half inches square. The photos show a woman's abdomen; what you see amounts to vaguely torso-shaped masses of wrinkles and puckers that, depending upon how long you squint at them, might strike you as either medical-journal clinical or abstract-expressionist surreal.
The pictures, which were supplied by and credited to BodyAesthetic, are captioned: "A massive-weight-loss patient before a body lift to remove her pannus...and after." (Anatomy timeout: A pannus, also called a panniculus, refers to the aforementioned stretched-out abdominal flesh that remains after a morbidly obese person sheds a lot of pounds.)
The woman in the pictures, identified in court documents as "Jane Doe," has sued BodyAesthetic Plastic Surgery & Skin Care Center for violating her rights by disseminating her medical records and photos in an attempt to "publicize and financially benefit [from doing so]."
By supplying documentary photographs of her to Riverfront Times, Doe and her attorney, Richard Witzel of Witzel & Kanzler, LLC, claim, the doctors "intruded into [her] seclusion, solitude and private affairs," and "[a]s a direct and proximate result of the actions of Defendants...Plaintiff suffered shame, humiliation, embarrassment, anxiety, nervousness, loss of sleep and interference with her enjoyment of life, all of which will continue into the future."
Amen.
Now, back to Robert Patrick's story:
The suit alleges that the doctors told her the pictures, showing her from the neck down, would not be shared and would be used only for her treatment.
That one-sentence paragraph is misleading. For one thing, the pictures do not show Doe from the neck down. They depict her from just beneath the ribcage to just above the knee.
And, contrary to the wording, Robert Patrick didn't learn what the photos show from reading the suit. While the plaintiff does indeed allege that the doctors told her the photos they took would not be shared, nowhere in Jane Doe's fourteen-page complaint does Richard Witzel disclose that the photos published in the RFT don't show his client's face.
Who clued in Patrick to such a newsworthy nuance (and got it wrong)?
Uh, that'd be moi.
Because I was on the road when he called, about 200 miles from my office, I couldn't verify my recollection with a firsthand scan of Hinman's two-year-old story, so I didn't feel comfortable describing the photos for the record. I did tell Patrick that I was pretty sure they showed her only from the neck down -- point being that you couldn't see her face -- and also that he could check for himself at the main branch of the St. Louis Public Library, which archives copies of the RFT.
I go to the trouble of explaining all this because while I am in no position to say whether the doctors at BodyAesthetic acted without the patient's permission, and while I have no idea how much "actual damages" (as the lawyers like to say) might have resulted from such a misstep, I do think it's interesting that, contrary to what many have been led to believe:
1) While publication of these photos may be humiliating, embarrassing and insomnia-inducing to the woman they depict (and, heck, to me), they most certainly are not what's likely to pop to mind when you sit back and reflect on the term full frontal nude. And
2) The only person likely to have recognized said body as belonging to Jane Doe is Jane Doe -- a fact that is not disclosed in the patient's complaint.
You can read Kristen Hinman's feature about Dr. Leroy Young in its entirety here.
One caveat, though: You won't find the before-and-after photos of Jane Doe's pannus.
That's because we took them down soon after "Sultan of Skin" was published.
Robert Patrick asked me if we'd done that in response to a request from Jane Doe's attorney. The answer was no: We did it after one of the doctors at BodyAesthetic called Hinman and said the pictures shouldn't have been published.
Rather than point out that they'd been provided with no strings attached and say "Take a hike, Mike," we pointed out that they'd been provided with no strings attached and, as a courtesy, took 'em down.
www.cosmeticsurgerybp.net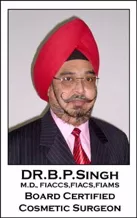 ...Oh, and that photo at the top of this post? I DID NOT lift it from the good folks at BodyAesthetic. It belongs to this guy. (Really! I found it here.)
...Oh, and that photo at the top of this post? I DID NOT lift it from the good folks at BodyAesthetic. It belongs to this guy. (Really! I found it here.)
If, after all this, you feel the desire to look at hot one-on-one anonymous surgeon-pannus action, hit up the ol' Google button for
panniculectomy images
.
Click here to download Jane Doe's complaint against BodyAesthetic in pdf form.
And here's a link to a wire-service report about the lawsuit. (That's right, we're nationwide!)