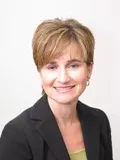 www.slps.org
Diana Bourisaw is leaving the beleaguered St. Louis Public Schools. Bourisaw was the district's fifth superintendant in as many years. (Fall 2003 - Summer 2004: Bill Roberti; Fall 2004: Floyd Crues; Winter 2005: Pamela Randall-Hughes; Spring 2005 - Summer 2006: Creg Williams; Bourisaw came aboard in July 2006.)
The Special Administrative Board led by Rick Sullivan released a statement today announcing that it will conduct a national superintendant's search. "The SAB's mandate is to improve our schools and the superintendent's role will be critical to the district's success." said Sullivan in the statement. "Our students deserve the best education possible, and it is our intent to confirm that we have the best person to lead them."
"This search is not a reflection on Dr. Bourisaw's performance," Sullivan also said in the statement. "It is our responsibility to make sure the district is on the right track, and an independent superintendent search is part of that process. We hope Dr. Bourisaw applies."
Board member Melanie Adams is in charge of the search.
The SAB took power in June, 2007, after the state education department stripped the district of its accreditation. At that time Sullivan said his panel didn't intend to remove Bourisaw. Since then, the SAB has been criticized for not putting forth a strategic plan. But its three members, Sullivan, Adams and Richard Gaines, have been painstakingly reviewing different aspects of the district. This move would seem the beginning of some major changes.
Following a meeting with the SAB this morning, Bourisaw sent out the following email to staff:
From: Bourisaw, Diana Sent: Tue 2/12/2008 10:45 AM To: slps staff Subject: the next few months...
Good morning,
By now you have heard that the SAB will be conducting a superintendent search. I respect their decision and have chosen not to apply for the position. While I initially accepted this position as an interim superintendent, I have grown to love this district – the children, family, staff and community. I have learned from the quality, commitment and care that is given by staff, and to love the beautiful souls of our children.
During these next few months I assure you that I will remain focused on the needs of the district and our children. I will continue to support you in your efforts to improve teaching and learning for our students. You deserve no less.
Diana M. Bourisaw, Ph.D. Superintendent of Schools