Your daily guide to what they're whispering about in the next cubicle.
HERE Another sports quiz -- but this time it's local.
Pointless poetry for all you Scrooges.
So, does a Kirkwood McMansion come with fries?
Now that's dedication!
www.dixiblog.com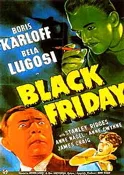 THERE Facebook pulls down its banner-ad standards.
RSVP: You're invited to the pug party! (Via Cute Overload)
How much is it gonna take to get you home?
Concoct something tasty from Turkey Day leftovers.
Have a teeny-weeny spot o' tea.
It's what you crave.
EVERYWHERE Black Friday: long lines, low inventory and possibility of being crushed to death by fellow suburbanites (holiday cheer not included).