Looks like we've got competition.
St. Louis' Hispanic community, the second largest in Missouri, is about to get its own alternative paper. El Mundo Latino will launch September 15, with an initial print run of 10,000 copies, to be distributed for free in 80 locations across the San Luis metropolitan area -- from Alton to Wentzville. It will appear on the first and fifteenth of every month.
www.riohondo.edu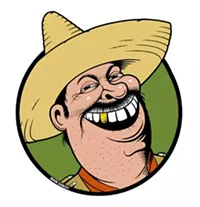 Competition for "Ask a Mexican"?
Competition for "Ask a Mexican"?
Aida Fuentes and her business partner Rene Vences decided to start up the paper two months ago after they noticed that even though St. Louis already has two Spanish-language papers, both of them appealed more to recent immigrants rather than professionals. "There are a lot of successful immigrants here," Fuentes says. "Nobody was highlighting that."
Both Fuentes, a realtor, and Vences, formerly a restaurateur and now a mortgage banker, are long-time St. Louisans. Neither has a background in journalism, but both say they have an exceptionally wide range of friends and acquaintances across the city and, more importantly, among the many Hispanic cultural societies. "Like the rest of St. Louis, the Hispanic community is very cliquish," Fuentes says. "The Colombians, the Venezuelans, the Puerto Ricans all have their own societies. We want to bring all the groups together."
In addition to Fuentes and Vences (neither of whom plan to quit their day jobs anytime soon), El Mundo Latino will feature three staff members who double as reporters and ad salespeople, and a number of freelancers (as in working for free) who'll contribute articles on food, movies, music, health, politics, fashion and auto repairs. The paper will be in Spanish, but in the spirit of inclusiveness, will be simple enough that even high-school Spanish speakers can read it.
Initially, the sixteen-page paper will concentrate on community news and events, but Fuentes hopes to expand into more investigative stories in the future. Ad sales started two weeks ago and, so far, Fuentes and Vences have sold 25 percent of their space. "We're excited about the response," says Fuentes. "It's very exciting."
No word yet on whether El Mundo will feature an "Ask An Anglo" column.