Gut Check was feeling a tad onery this week.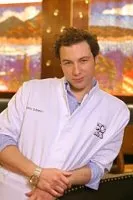 www.popmatters.com
We demanded that you buy tomatoes.
We asserted our right not to love everything we eat.
We worried that our favorite strip mall might meet the wrecking ball.
We chuckled a bit when we learned what, exactly, Rocco DiSpirito has been up to lately.
There's more at Gut Check. Yum.