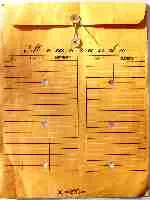 Now we're getting down to the nitty and the gritty (after the jump). Post science writer Eric Hand, incidentally, was recently named a finalist for the Livingston Awards, given to exceptional journalists under the age of 35. Fellow Post-ino Jeremy Kohler (no memos on him yet) is also a finalist.
FROM LARRY STARKS, ASSISTANT MANAGING EDITOR FOR SPORTS: New Cardinals content on STLtoday.
We are launching "The Cardinals Insider" on stltoday.com beginning on Friday.
The Cardinals Insiders will be a weekly 15-minute video cast that will include P-D baseball writers and sports columnists. Under the format, Roger Hensley will moderate a discussion about the Cardinals with two staffers. It will be a three-man show. The rotation of staffers will be Joe Strauss, Rick Hummel, Derrick Goold, Bernie Miklasz, Bryan Burwell and Jeff Gordon.
Cardinals Insiders will be taped every Thursday morning at 11:30 a.m. and will be on the site by late Thursday.
The show will be a discussion of Cardinals-related topics and will also feature a mailbag segment in which the two writers will answer questions sent online by readers/viewers. It will be one of three segments the show will have. The other will be a general discussion about the Cardinals, the mailbag and then a rapid-fire Q & A with the reporters.
Tune in.
-- Larry Starks
++++++++++++++++++++++++++++++++++++++++++++ FROM SANDY WOOD (ASSISTANT METRO EDITOR/SCIENCE) AND ADAM GOODMAN (ASSISTANT MANAGING EDITOR FOR METRO NEWS): We are sorry to announce that science writer Eric Hand is leaving the Post-Dispatch. Eric, who has been here for a little more than two years, has decided to move on. First up, he says, will be a three-month round-the-world trip that begins in China and ends in Iceland, with a Belgian wedding in between. After that, he will move back East and pursue the next chapter of his life. "It's going to be very painful to leave St. Louis: So many kindnesses, so consistently, from so many corners of the newsroom,'' he said.
Eric has been a wonderful asset to the specialty team and the newsroom. We will miss him and wish him the best. Eric's last day will be May 24.
-- SANDY WOOD, ADAM GOODMAN
+++++++++++++++++++++++++++++++++++++++++++++ FROM BOB ROSE (ASSISTANT MANAGING EDITOR FOR PRESENTATION): Designer Nikola Taylor and her husband, Benson, are following the online division of the Sporting News and moving to Charlotte, N.C.
The move is a mixed blessing for Nikola. She loved St. Louis and her work here, but she's from Charlotte,. The move will allow daughters Ayana and Karolina to be close to grandma.
Nikola's last day at work will by Friday, May 18.
-- Bob Rose