RYAN GINES
Revelers enjoy the opening of the Angad Rainbow Terrace, atop the Angad Arts Hotel.
Despite having only opened in April,
the Angad Arts Hotel's rooftop bar, the A.R.T. Angad Rainbow Terrace
(3550 Samuel Shepard Drive)
, is quickly becoming the hottest of St. Louis hot spots.
With food and drinks from the hotel's restaurant, Grand Tavern (brought to you by star chef David Burke and beverage director Meredith Barry), not to mention that phenomenal thirteenth-floor view of the city, those in the know have been flocking to the Grand Center bar ever since it opened its doors.
And now, with the announcement of a summer concert series, things are about to kick into overdrive. Dubbed "Live in the Sky," the series is slated for ten Fridays, starting in May and running through September, and will feature artists performing on the roof with St. Louis' gorgeous skyline as the backdrop.
Rayland Baxter is just one of the artists coming to the Angad's rooftop bar this summer.
Performers include alt-country artist Rayland Baxter, Australian rock band Castlecomer, indie-rock act Bad Bad Hats,
America's Got Talent
finalist Jake Wesley Rogers and
American Idol
runner-up Clark Beckham, among others.
The series kicks off this Friday with a double bill of Jason Eskridge and AJ and the Jiggawatts.
Here's the full schedule:
-Friday, May 3 - AJ and the Jiggawatts / Jason Eskridge
-Friday, May 10 - Castlecomer
-Friday, May 31 - Charlie Burg
-Friday, June 14 - Clark Beckham
-Friday, June 28 - Rayland Baxter
-Friday, July 12 - Jake Wesley Rogers
-Friday, July 19 - Christone "Kingfish" Ingram
-Friday, August 9 - Great Good Fine Ok
-Friday, August 23 - Bad Bad Hats
-Friday, September 13 - Caroline Kole
Shows begin at 6 p.m. each night, and tickets are $25 per show — pick them up
here
.
And maybe don't drag your feet while doing so. Even sans entertainment, the relatively small Angad Rainbow Terrace has been packed to the gills on recent Friday nights. If you want in on the live music action, best to get your tickets now.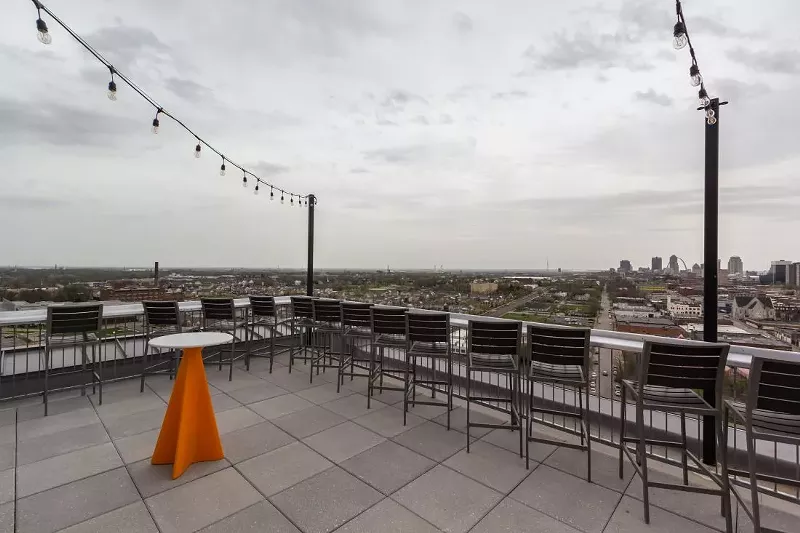 PHOTOGRAPHY
Just look at that view.