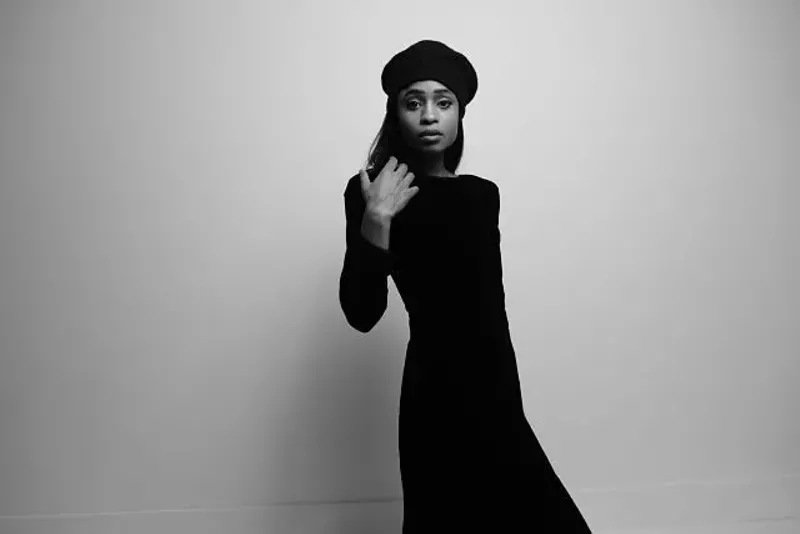 VIA GRANDSTAND HQ
Adia Victoria will perform at Off Broadway on Tuesday, February 26.
S.L.U.M. Fest Awards
7 p.m. Saturday, February 23. The Bootleg, 4140 Manchester Avenue. $10 to $12. 314-775-0775.
A companion event to each summer's annual Saint Louis Underground Music Festival (S.L.U.M. Fest for short), the S.L.U.M. Fest Awards celebrate St. Louis' hip-hop community by recognizing the rappers, DJs, dancers and artists that keep it vibrant. In typical award show fashion the event will feature performances by many of the nominated artists and their fellow musicians. This year's lineup includes T-Dubb-O, the Knuckles, J'Demul, DJ VThom, Arch Mvddnezz and many more performing short sets throughout the night's festivities. The minds behind St. Louis' monthly Fresh Produce Beat Battle will be on hand as well, with a shortened version of their competition on deck for the night. Take-no-prisoners rapper Bates will close out the show.
Get Your Ass to School
: If you're a rap fan and you've ever wanted to know more about St. Louis' scene, this event is a perfect one-stop shop. Get yourself an education along with a night of entertainment.
—Daniel Hill
Dr. Dog
8 p.m. Monday, February 25. Delmar Hall, 6133 Delmar Boulevard. $25 to $28. 314-726-6161.
Last year, Dr. Dog released
Critical Equation
, its tenth album, and if it wasn't the Philadelphia band's weirdest or most adventurous or even most consistent effort, it did distill the collective's contradictory impulses to a tuneful essence. Principal songwriters and singers Toby Leaman and Scott McMicken sound less like foils and more like happy hipster brothers, getting high, fiddling with knobs and throwing just about everything against the walls of sound – loose rockabilly, warped drone, punchy power pop, freaky folk, dreamy ballads – and surprising themselves with just how much sticks. No band but Dr. Dog could fuse the surreal and the romantic and have so much jamming, psyched-up fun doing it.
Party Like It's 1965:
The unapologetically retro garage-rockers of the Nude Party kick off what's likely to be one of the most exuberant indie-rock double bills of the year.
—Roy Kasten
Adia Victoria
8 p.m. Tuesday, February 26. Off Broadway, 3509 Lemp Avenue. $12. 314-773-3363.
A throaty cello scrapes into frame in the opening moments of Adia Victoria's latest album
Silences
. It's both a dramatic frame for her entrancing lyrics and slightly drawled delivery, but it also signals a progression of the Delta blues moves that she executed on her 2016 debut
Beyond the Bloodhounds
. The genre-blurring sounds on the new album (created with aid of co-producer Aaron Dessner of the National) are fitting for an artist who routinely sought to confront tradition and remake it in her own image. The blues can sound like a lot of things in Victoria's hands, but her experience of growing up a woman of color in the American south remains an essential truth to the message and poetry in her songs.
Arkansas Traveler:
Singer, guitarist and multi-disciplinary artist Joshua Asante opens the show.
—Christian Schaeffer
Sign up for our weekly newsletters to get the latest on the news, things to do and places to eat delivered right to your inbox.