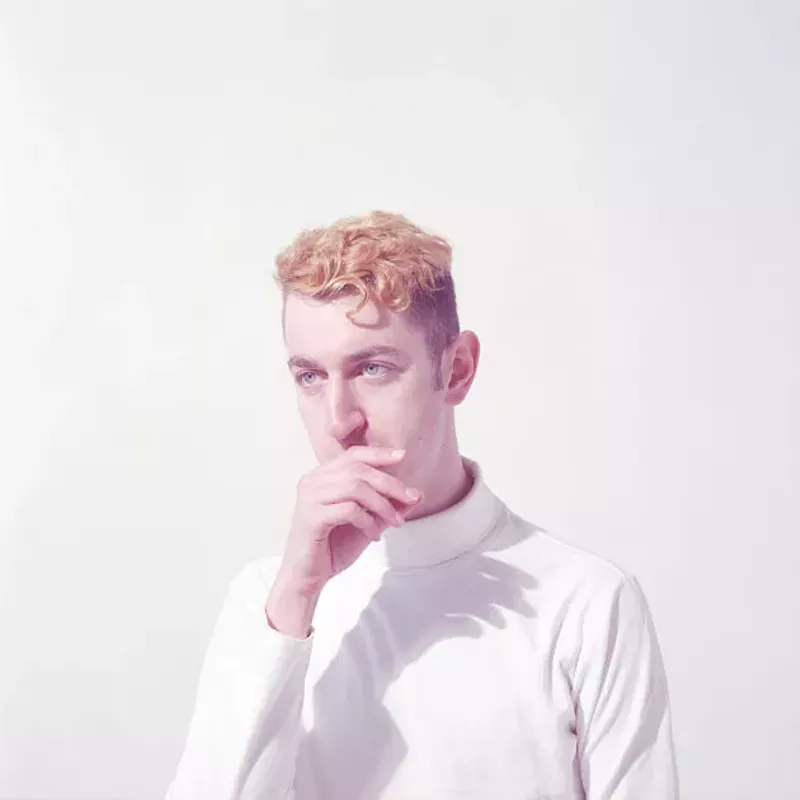 Each week we bring you our picks for the best shows of the next seven days! To submit your show for consideration, click here. All events subject to change; check with the venue for the most up-to-date information.
Bas
8 p.m. Thursday, February 7. Fubar, 3108 Locust Street. $13 to $15. 314-289-9050.
Bas might not be a name you know, but you assuredly are familiar with his cohorts — especially a certain platinum-selling rapper by the name of J. Cole. As Cole's star was rising, resulting in his Dreamville imprint signing a distribution deal with Interscope in 2014, Bas was the very first artist he signed to the label. That led to the release of Bas' debut LP,
Last Winter
. Since that time the Paris-born, NYC-raised rapper has put out two more LPs, 2016's
Too High to Riot
and 2018's
Milky Way
. The buzz among critics and fans has been steady, but has yet to reach the fever pitch enjoyed by his fellow Dreamville artists J.I.D. or Earthgang. That's certainly not for lack of talent; his current 43-city tour may help to change the paradigm.
Dream Big:
Bas is one of approximately a million artists (OK, only in excess of 100, but still) tapped for Dreamville's
Revenge of the Dreamers 3
compilation, for which recording sessions were held in Atlanta through the first weeks of January. No release date has yet been announced, but expectations for that one are sky-high.
—Daniel Hill
Rhett Miller
8 p.m. Saturday, February 9. Off Broadway, 3509 Lemp Avenue. $25. 314-773-3363.
If Rhett Miller weren't so beautiful he'd make a convincing everyman singer-songwriter. His hair, the glossy mop of a brunette Adonis, is his curse; his relentless sentimentality just might be his redemption. On last year's largely overlooked
The Messenger
, Miller continues his streaky, non-Old 97s exploration of moody, dreamy twang-pop, like Chris Isaak with less sadism and more masochism, like a messenger of paradoxically hopeless hopefulness. "There's no heaven, just a big blue sky," he sings on "The Human Condition," an absurdly catchy celebration of the joys of shared misery. How can Miller take his utter unseriousness so seriously? Because he can write a hell of a rock song and sing it with that irresistibly ingenuous quaver and rasp.
Yeah, He's Got a Podcast:
With some three decades on the road, Miller has connections, and he proves an affable and smart host (of guests like Rosanne Cash and Fred Armisen) on his newly launched podcast Wheels Off.
—Roy Kasten
Chrome Sparks
7 p.m. Wednesday, February 13. The Ready Room, 4195 Manchester Avenue. $18. 314-833-3929.
The vibes of retro-futurism and stark minimalism are apparent from the very cover of Chrome Sparks' self-titled debut full-length. Mastermind Jeremy Malvin sits with his back to us, his stark white clothing lost among a blank background; only two 1970s-era synthesizers pop out against the void. That palette is a good representation of the alternatingly sterile and lush sounds on the record, a mix of buzzy, warbly instrumentals and some pitched-down, syrupy R&B thanks to guest vocalist Angelica Bess. An assist from celebrated Australian duo Kllo helps the album's centerpiece "I Just Wanna" pop and percolate amidst a pool of woozy, resonant keys and beats.
Read My Lips:
Lip Talk, the project of Sarah K. Penidotti (Secret Machines, Okkervil River) and Kalbells, featuring Kalmia Traver of Rubblebucket, open the show.
—Christian Schaeffer