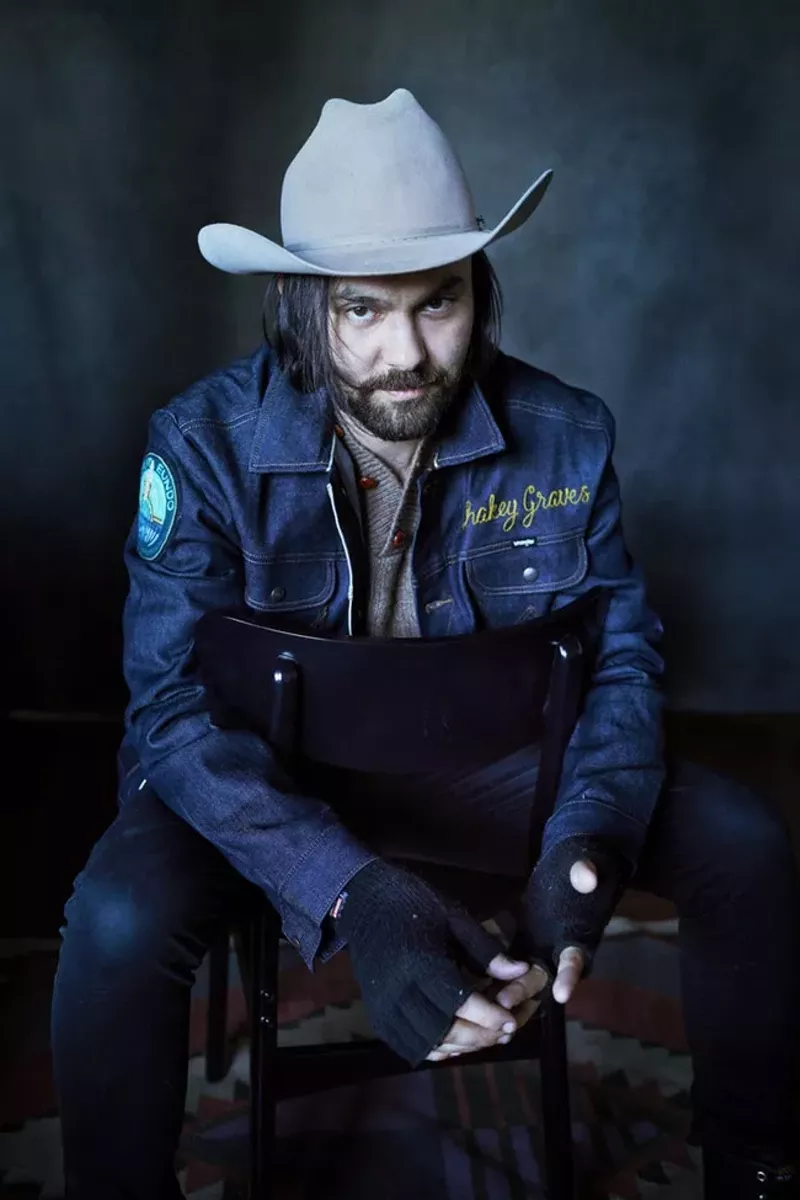 Each week we bring you our picks for the best shows of the weekend! To submit your show for consideration, click here. All events subject to change; check with the venue for the most up-to-date information.
FRIDAY, SEPTEMBER 28
Summer Magic Record Release w/ Golden Curls, David Beeman
9 p.m. Off Broadway, 3509 Lemp Avenue. $10. 314-498-6989.
Many artists pump out songs for a living with little regard for enduring quality. By contrast, Kevin Bachmann and the rest of the Summer Magic crew took their time in writing the band's debut,
Sharks and Other Dangers
. Recorded with David Beeman at Native Sound Studio, the album was carefully crafted over the course of two years, resulting in a polished gem of indie rock. Some of that wait was due to Beeman's touring demands as a member of the Father John Misty road crew, but whether by virtue or circumstance, a heavy dose of patience helped to make this set of songs feel essential. Pick it up at this release show and you'll agree it was worth the wait.
SATURDAY, SEPTEMBER 29

Dino Merlin
9 p.m. The Pageant, 6161 Delmar Boulevard. $67. 314-726-6161.
The air of glamour that surrounds Bosnian dynamo Dino Merlin is thick enough to cut with a knife. The singer-songwriter's circular songs move slowly with a momentous build — indicative of the weight behind his words. He's a product of the '80s and one of the biggest pop artists to emerge from the former Yugoslavia. And while Merlin could ride the waves made from his seminal record
Sredinom
, dropped way back in 2000 and one of the most commercially successful albums ever to be released in southeast Europe, the man dubbed "The Wizard" continues to grind out excellent new music well into his 50s.
Idles w/ Bambara
8 p.m. Blueberry Hill's Duck Room, 6504 Delmar Boulevard, University City. $14 to $16. 314-727-4444.
Idles' reputation as a posi-punk band has never been worn so prominently on its collective sleeve as now. The Bristol outfit's latest foray,
Joy As an Act of Resistance
, lets its intentions be known right from the outset. Sure, some songs are burnt to a crisp, coming in with dark vibes underneath all the relentless repetition — Swans would be proud. Yet still, this couldn't be considered anything other than punk, and that's not for lack of a better term. The new record is pure energy in wax form. Simply put, you'll find many people saying this is the best punk record of the year, and this is your chance to see it in the flesh. Don't sleep.
Subtropolis Record Release w/ The R6 Implant, Buttercup
8:15 p.m. Foam Coffee & Beer, 3359 Jefferson Avenue. $5. 314-772-2100.
Maybe it's the musical nudity at play, where both players' faults and strengths are laid bare, but duos playing some order of rock tend to just get weird. To wit, proggy math-rock band Subtropolis creates density with a full-bodied tone and polyrhythm as a general rule. That's not to say that Dave Todd and Sean Wilke won't latch onto a riff, but those rare shots of repetition hit extra hard when they're not expected. The pair celebrates the release of
Automatic Touchless
alongside two equally brain-bending bands in Buttercup and even the R6 Implant, which returns after a long hiatus.
SUNDAY, SEPTEMBER 30
Shakey Graves
8 p.m. The Pageant, 6161 Delmar Boulevard. $25-$28. 314-726-6161.
If you're only hearing about Shakey Graves and not listening to the songs, you might notice how critics — and even the man himself — like to attach words like "eclectic" to his name. Fair enough, but his latest record,
Can't Wake Up
, might be the smoothest concoction of Americana to date — one that somehow succeeds in checking off every item on the genre list while simultaneously expanding the definition. These are the kind of songs that inspire folks to take up instruments — simple enough for anyone to play, but too genius for anyone else but Shakey Graves to write.