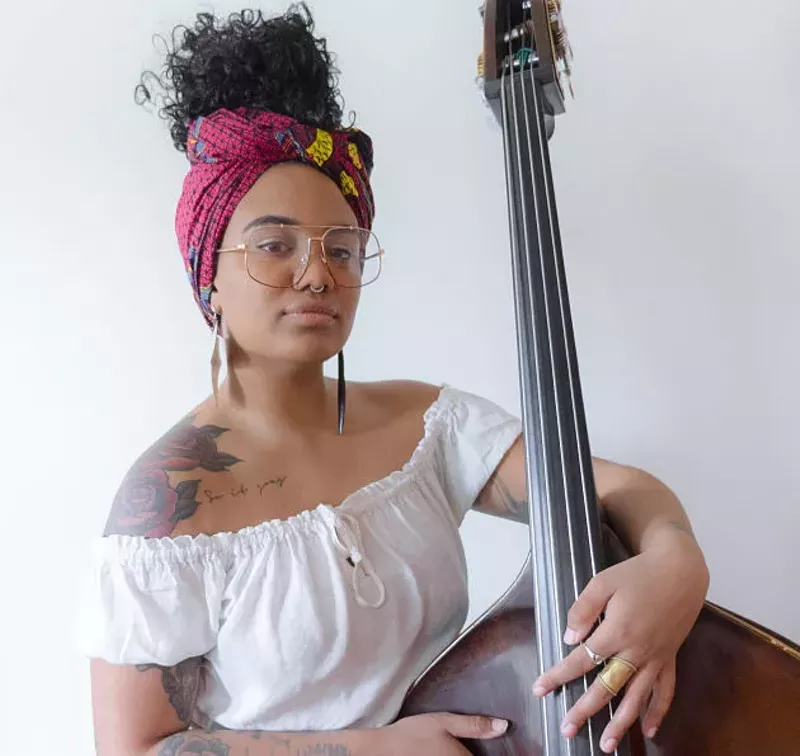 Once again in 2018, ​the RFT recognizes ​St. Louis' ​unparalleled musical talent by presenting the STL 77, ​our list of 77 acts who did big things in the last twelve months. From now through June 16, the kick-off date of our huge two-day music festival ShowcaseSTL, we'll be announcing two ​honorees per weekday on our music blog. For last year's STL 77 picks, go here; for the complete lineup for ShowcaseSTL, go here.
Tonina Saputo is one to watch forever. The recent Berklee College of Music grad has hit the ground running and found sure-footing in her hometown of St. Louis, where the community has embraced her as one of their own. In addition to being a regular performer at the Dark Room and the National Blues Museum, she's lent her immeasurable talents to the likes of Pokey LaFarge and Looprat, and she recently wrapped up a brief European tour on the heels of a Spanish-language release titled
Black Angel
. A vision of Esperanza Spalding with a dash of Norah Jones, the accomplished upright bassist has developed her own take on Latin rhythms and folk-soul. While her jazz renditions give head nods to funk icons, it's her singular voice that you have to experience in person — truly one of those "once-in-a-lifetime" voices. Fluttering from a soulful whisper to a wind in the breeze, it starts at a murmur before it unfolds into movement.
Recommended If You Like:
Norah Jones, Esperanza Spalding, Tracey Chapman, world music
Official:
https://www.iamtonina.com/home
Facebook:
https://www.facebook.com/iamtonina
Spotify:
https://open.spotify.com/artist/5CNjEQS5vkm6B9BGEDqJ7b