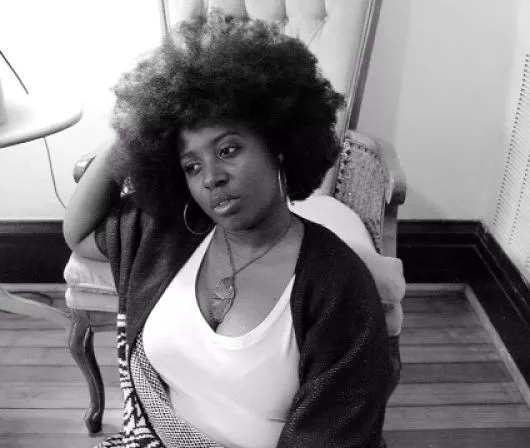 VIA ARTIST WEBSITE
Jasmine Turner will perform at the Stage at KDHX on Sunday.
Each week we bring you our picks for the best shows of the weekend! To submit your show for consideration, click here. All events subject to change; check with the venue for the most up-to-date information.
FRIDAY, APRIL 13
AJR
7 p.m. Delmar Hall, 6133 Delmar Boulevard. $18 to $20. 314-726-6161.
Let's face it, AJR has the kind of quaint qualities that land somewhere between charmingly cheesy and borderline cringe-inducing. This band of brothers derives its moniker from — you guessed it — their first names: Adam, Jack and Ryan. From the outside, this pop outfit has all the markings of an obscure band your friend might have had in high school, yet none of the trappings. AJR's early work was recorded in the living room of a Manhattan flat, and that DIY ethos prevailed even after the trio became a radio darling in recent years.
SATURDAY, APRIL 14
DigiTour: Arctic Lights
4 p.m. The Firebird, 2706 Olive Street. $25 to $30. 314-535-0353.
Do the names Raegan Beast, Jayden Bartels or Max & Harvey ring a bell? If not, you're probably not the target audience for this YouTube-chic showing of teen musicians, comedians and vloggers. With more than twenty acts slated for sixteen different cities, Arctic Lights amasses talent with a combined fan base that numbers in the millions — just check the long list of followers for any of these performers. And that seems to be DigiTour's forte, which seeks to create what they call "best day of your life" events with young social media stars at the fore.
Rise & Scream 2
5 p.m. 2720 Cherokee Performing Arts Center, 2720 Cherokee Street. $10. 314-276-2700.
Sure, everyone likes to go to shows, and a fundraiser with bands in tow tends to sweeten the deal — catch a concert and support a charity. When the beneficiary is as diverse as the International Institute of St. Louis, it's only fitting that the lineup would follow suit. Ranging from the R&B of Rocio to the controlled clamor of Blank Thomas, 2720 will host fifteen acts in total including the Exotic Rhythms Belly Dance group and Precog, a dark electronic trio coming from Nashville.
The War Goat Fest
3 p.m. Off Broadway, 3509 Lemp Avenue. $10. 314-498-6989.
Is it festival season already? Not wanting to wait for summer, the brains behind Whiskey War Fest and GOAT Fest have joined forces for a spring prelude to the long string of large-scale events set to inundate music fans in St. Louis. The bluesy heavy hitters in the Maness Brothers cap off a long list of bands that features Husky Burnette, 20 Watt Tombstone and Calliope, who will be releasing a new record on this night. The southern BBQ, smoked meats and vegan options alone are worth the $10 asking price, but the music itself more than justifies every dollar spent.
SUNDAY, APRIL 15
Jasmine Turner EP Release Show
7:30 p.m. The Stage at KDHX, 3524 Washington Avenue. $15. 314-925-7543.
At the head of 2017, Jasmine Turner sounded the opening bell on her solo career with a cover of Maroon 5's "This Love." Her approach to reshaping the song was proof-positive of a strong and sultry vibe that is expanded upon in the upcoming
Jukebox
EP. The St. Louis singer takes the Stage at KDHX with a unyielding voice that intertwines shades of soul music with eclectic sounds. Expect an exploration of popular songs alongside a supply of Turner's fresh and original work.
Sign up for our weekly newsletters to get the latest on the news, things to do and places to eat delivered right to your inbox.