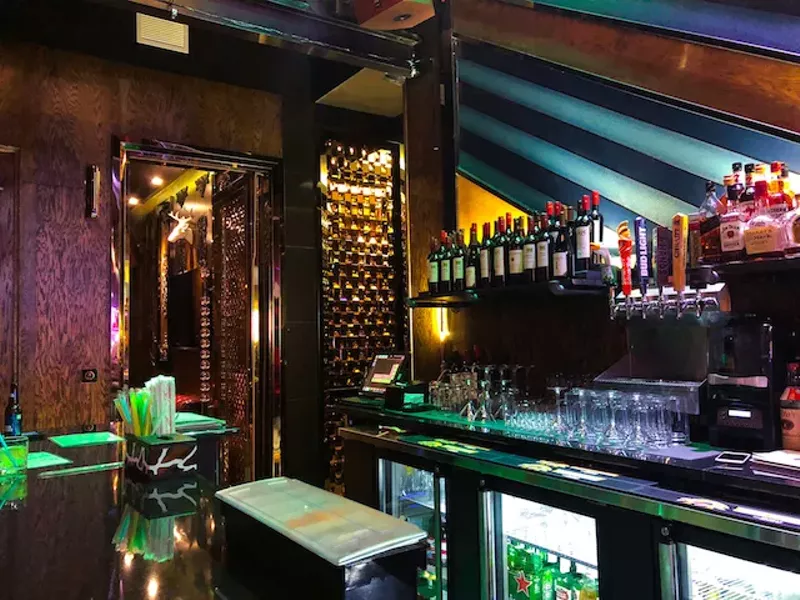 SPENCER PERNIKOFF
W Karaoke isn't your normal south-city karaoke dive.
In America, karaoke's place in pop culture is largely a fixture of dive bars or one-off nights at neighborhood watering holes. But in Asia, the nightlife scene revolves around karaoke, and its glitzed-up version has taken the West Coast by storm.
W Karaoke
(6655 Delmar Boulevard, University City; 314-376-4055)
, which opened in the Loop late last month, is hoping to capitalize its growing popularity and fill a void in the St. Louis nightlife scene.
As co-owner Cher Wei explains, the idea has been in her head for the last eight years. "Karaoke is so big in Asian countries, it's the preferred form of entertainment for young people, and with the rise in Asian culture and food options over here, we wanted to be the first to offer an entertainment venue." Cher and her brother Ivan aren't strangers to the hospitality business — they own and operate
Corner 17
, and previously had a hand in
Joy Luck Chinese Buffet
. They saw swanky karaoke clubs opening in both San Francisco and New York and realized the timing was right for their concept.
They went to work transforming the space that formerly held Social House into private karaoke rooms, a center bar area with high ceilings, and a main karaoke stage in the front entrance. The result is nothing short of stunning, combining Asian-influenced design with Art Deco flair — it's a lot like being in Hong Kong.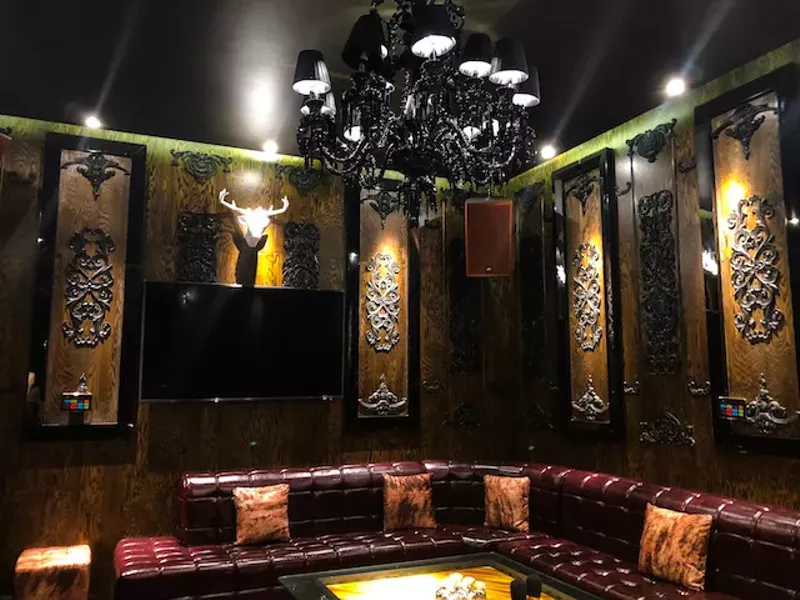 SPENCER PERNIKOFF
The space bears no resemblance to its former occupant, a sports bar called Social House II.
The private rooms range in size; the smaller ones can accommodate groups of nine and up, while the larger rooms hold as many as 25. Each room comes with a stand-up mic and two wireless mics, wrap-around leather benches, and a tablet for choosing songs and ordering drinks. The upstairs VIP room even has its own private bathroom. The emphasis is on the privacy the rooms afford, so there's no need to be shy singing to a room of strangers; you'll only embarrass yourself in the presence of your closest friends. The rates run from $58/hour to $108/hour depending on the size of the room.
If reserving a private room isn't your thing, the common area adjacent to the bar has a small stage for your singing pleasure, and allows your one friend, the karaoke ringer, to belt out songs for everyone to hear. The music catalog is multilingual, with more than 200,000 songs in Japanese, Korean, Vietnamese, Mandarin and English captions. The "system," as its called, is constantly downloading new songs in every genre from anime to country music.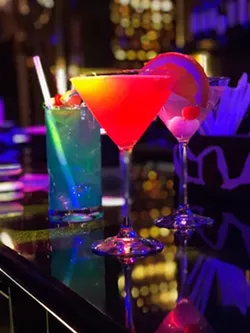 W Karaoke Lounge offers full bar service to provide the necessary liquid courage. The cocktail menu is on the fruity and colorful side — think lychee and passionfruit martinis alongside cosmopolitans and lemon drops. The beer list is varied, with six craft beers on draft and bottled international favorites, like Corona and Sapporo. A selection of Champagne, sake, and wine are also available by the glass or bottle. Guests opting for the private rooms are able to order bottle service for a more seamless, high-end experience.
The food menu is heavy on appetizers for snacking, and less of a dinner destination. Small bites like the potstickers, edamame, and chicken wings are perfect to soak up alcohol or ward away hunger during late night karaoke binges. You're probably better off stopping by Corner 17 for a bowl of hand-cut noodles before (or after).
W Karaoke is a great addition to the nightlife scene of the Loop and St. Louis, especially for the late night crowd: on weekends, the lounge stays open till 2 a.m. and on weekdays, midnight. When Wei says that "if someone blindfolded you and brought you in here you wouldn't know you were still in The Loop," she's spot on: this is a place the likes of which St. Louis has never seen before.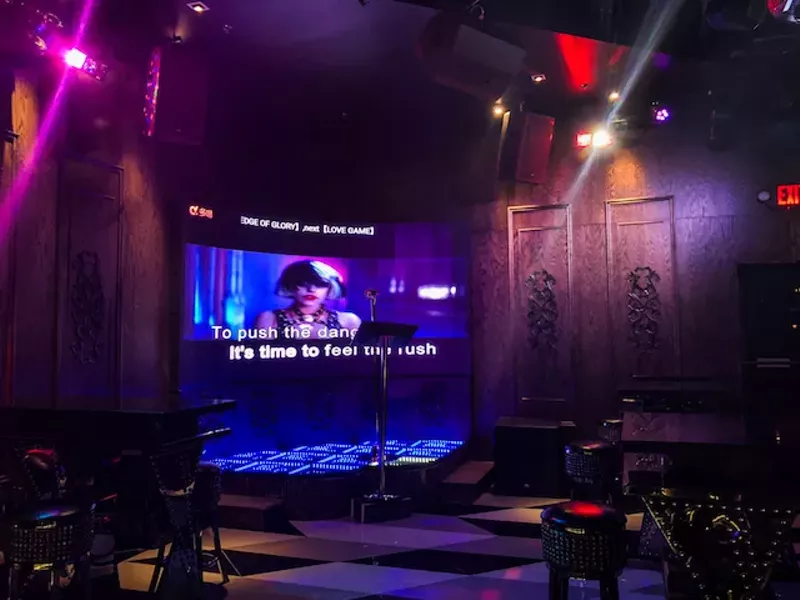 Ellen Prinzi is our bar and nightlife writer; she likes strong drinks and has strong opinions. You can catch more of her writing via Olio City, a city guide app she started last year.