photo by Jaime Lees
Blessed are the Jack & cokes
In what can only be classified as a pre-Lenten miracle, a vision of Lemmy Kilmister from Motörhead has materialized in south city.
The holy site is located just south of the Hill neighborhood on Southwest Avenue near Kingshighway, directly across the street from Favazza's restaurant. (Pilgrims to this new international religious destination will be well-fed, at least.)
This billboard usually reads "After you die, you
will
meet God" but on this blessed day the message from beyond promises that we will all meet Lemmy in the afterlife.
Lemmy's likeness is shown holding a lamb and sporting a halo, clearly labeled thanks to some holy prophet in possession of a can of of spray paint and probably some wheatpaste. He appears docile and kindly, just as we all remember Him in life.
In this city named after a saint we have proof, finally, that while God might
listen to Slayer
, His true love was Motörhead.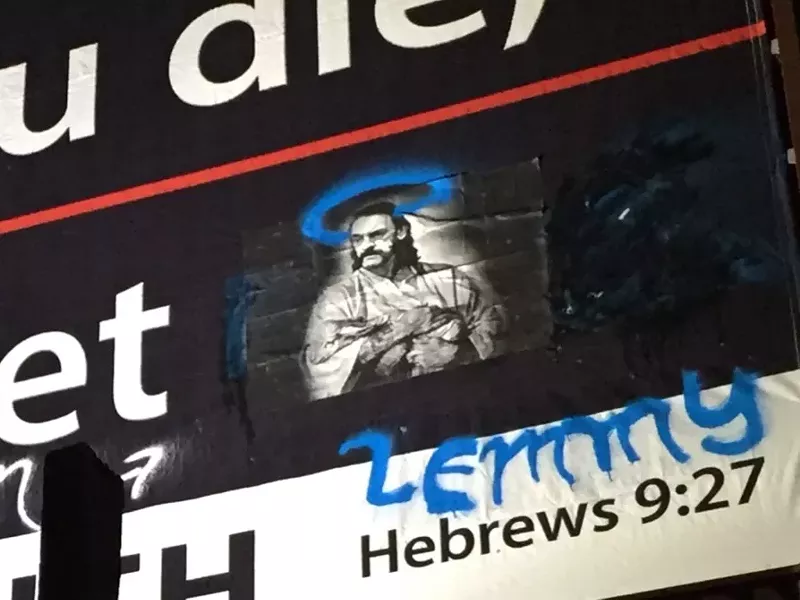 photo by Jaime Lees
The Lemmy is my shepherd