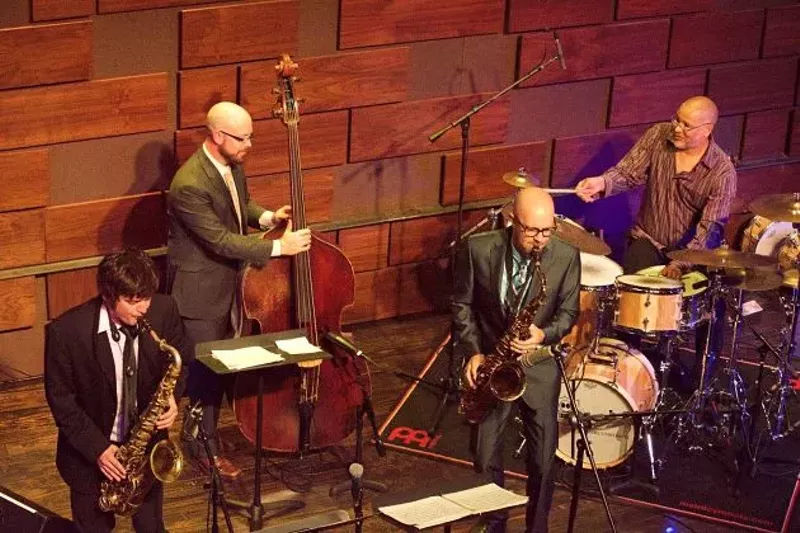 If you're a local lover of the saxophone, you probably know the work of Ben Reece. He's moved in and out of jazz, funk and rock bands for well over a decade, doing time in the energetic and kinetic combo the Feed and serving as a founding member of the Funky Butt Brass Band. But while he's been an apt sideman for years, the Ben Reece Unity Quartet gives him the chance to step out as a leader. The set-up is slightly unconventional — it features Reece and current Funky Butt sax man Austin Cebulske on various reed instruments, backed by a bassist and drummer. The band's repertoire is rooted in modern jazz, but given the flexibility of the players, don't be surprised to hear them blurring the lines.
Dark was the Night:
The Dark Room, located inside the Grandel Theatre, hosts free weekly jazz sessions on Thursdays; Joe Pastor, Marty Morrison and Tonina Saputo take the lead in coming weeks.
Watch the Ben Reece Unity Quartet performing live below:
Ben Reece
9:30 p.m. Thursday, July 20. The Dark Room, 3610 Grandel Square. Free. 314-776-9550.