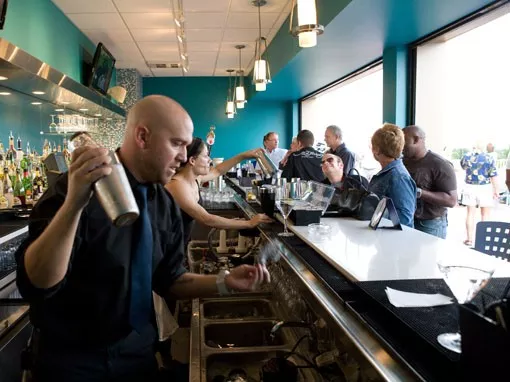 Photo by Stew Smith
Bonus points if you can name this establishment just based on the photo!
Ever dreamed about getting paid to drink?
More to the point, ever dreamed about getting paid to
write
about drinking?
If you answered yes to either of these questions (well OK, just the second one really), we've got an opportunity for you! The RFT is seeking a skilled writer who likes to go out at night and has deep knowledge of St. Louis' bar/nightlife scene. The ideal candidate would be plugged in and well aware of the city's and county's popular clubs and bars, and would be able to generate their own tips in regards to openings/closings, must-see spots and exciting developments, as well as take direction from an editor. (You should also probably be 21 or older, or have a
really
good fake*.)
If you are interested in the gig, know first off that it will be a part-time/freelance deal — we're hoping you'll be able to contribute at least once each week at freelance rates. Journalistic experience would be neat, but is not required as long as you have a strong sense of narrative and can string a colorful sentence together (and crucially, remain sober enough to remember what you did last night when you wake up in the morning!).
If you are interested, please send a cover letter and a list of your three favorite bars in the metro area —
with descriptions and reasons why they are your favorites
— to
daniel.hill@riverfronttimes.com
with the subject line "Nightlife writer." (If you do have any clips or samples of your writing that you can include that would be great, but it is not a dealbreaker by any means.)
Be aware too that we don't want someone who is currently involved in PR or marketing for any local establishments — please be sure to disclose any potential conflicts of interest.
Hope to hear from you soon!
*It would have to be good enough to utterly fool the bar, the police, the judge, and everyone at the Riverfront Times though — we're not trying to hire someone to drink underage!