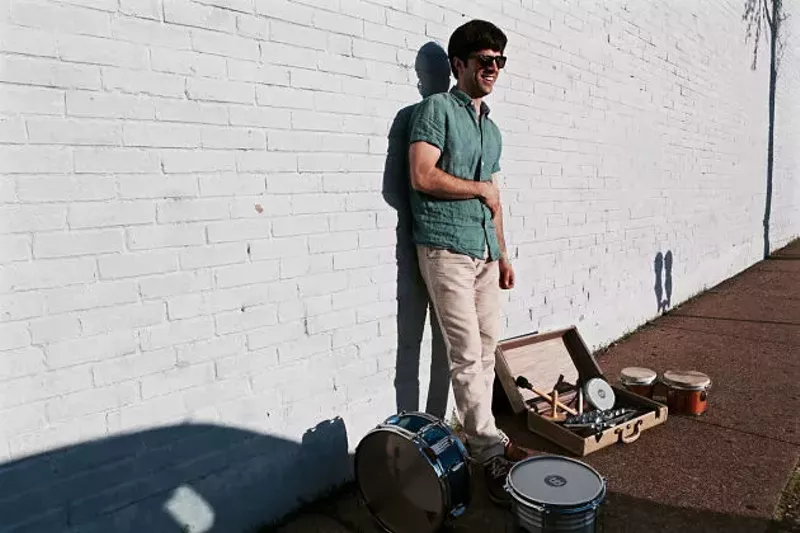 This year ​the
RFT
recognizes ​St. Louis' ​stellar music scene by presenting the STL 77, ​our list of 77 acts who did big things in the last twelve months. From now through June 17, the date of our huge annual music festival ShowcaseSTL, we'll be announcing two ​honorees per weekday on our music blog. For more information on STL 77, as well as the complete lineup for ShowcaseSTL, go here.
Working behind the kit for the likes of the Feed and Big Mike Aguirre, drummer Kevin Bowers has long made an impression on both rock and blues audiences. But Bowers' 2016 album
Nova
impressed in wholly new and unexpected ways. A deep foray into Brazilian music — from pop to jazz to folk to genres he and his collaborators seem to be creating on their own — the album was both accomplished and completely refreshing. The array of percussive textures and rich rhythms inspire the musicians — more than a dozen — that Bowers gathers together, creating a narrative that sounds timeless. Bowers has even endeavored to share his Brazilian journey on stage. Performances are rare, but by all accounts absolutely stunning.
Recommended if you like:
Paul Simon, Sérgio Mendes, Jorge Ben, Seu Jorge
Official:
http://www.kevinbowersmusic.com/
Facebook:
https://www.facebook.com/kevinbowersmusic/
Soundcloud:
https://soundcloud.com/kevinbowersmusic
Bandcamp:
https://kevinbowers.bandcamp.com/