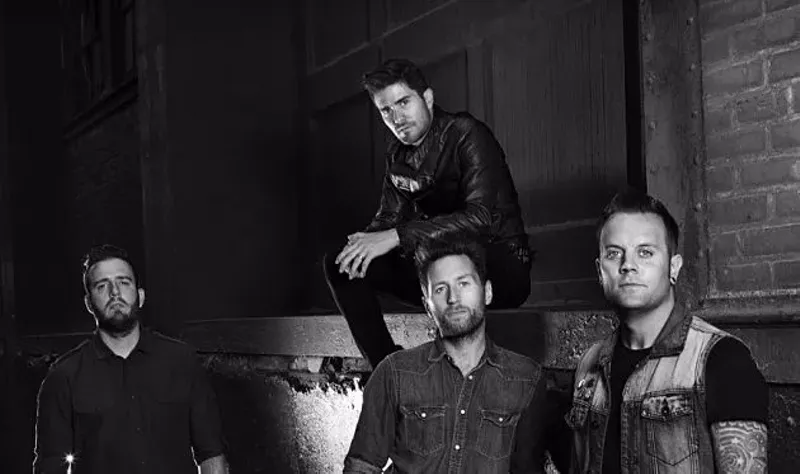 A new music and beer festival is coming to St. Louis to bring a spark to your summer.
The Mojo Craft Beer and Music Festival will make its debut Saturday, August 19 at
Jefferson Barracks Park
(345 North Road, 314-615-8800)
. The event will be headlined by hometown heroes Story of the Year; additional acts will include P.O.D., Unwritten Law, the Orwells, Lucky Boys Confusion and Joe Dirt and the Dirty Boys Band.
The festival will also feature 80 different craft beers on tap, and a special brew from 4 Hands available only at the festival entitled "Story of the Beer." Ticket buyers will receive craft beer and music festival access along with a souvenir tasting glass.
The festival was concocted by Story of the Year singer Dan Marsala and the band's former manager, event producer John Oakes, as what Marsala calls a "fun drunken idea" one night in December 2016.
The two were having a couple of beers at a local bar when the conversation turned to beer festivals. Oakes had been involved in a few such events previously in his career, and Marsala was fascinated by the prospect of potentially bringing one to his hometown.
Following Story of the Year's initial success, Oakes, Marsala's friend since childhood, began managing the band and they all moved out to Los Angeles. It would only be about a year before Marsala returned to St. Louis, which he describes as a "weird hidden gem" in the Midwest.
"It's home," Marsala says. "It's where our friends and family are. It's been great to me."
Oakes, who still lives in Los Angeles, still thinks fondly of St. Louis as well, describing the event as a "homecoming."
"We probably had a couple too many beers," Oakes says, "and a couple of months later here we are. It's happening."
The festival will also coincide with the release of a new Story of the Year album — the band's first in seven years. The group has not released a studio album since 2010's
The Constant
.
Tickets for the Mojo Craft Beer and Music Festival range from $40 to $199, and will go on sale this Friday, May 26. Follow the festival's
Facebook page
for more information.