Photo by Steve Truesdell
The Turntable Orchestra spin at Vintage Vinyl on Saturday alongside Pokey LaFarge, Bruiser Queen and many more.
Record Store Day turns ten on Saturday, marking a decade of the hipster-chic holiday that runs in parallel with the zombie vinyl industry. Think of it as Christmas, or maybe Black Friday, for both collectors and casuals alike. St. Louis is undoubtedly a music town, and great record stores come with the territory, so we've compiled a list of local Record Store Day events that just so happen to feature live bands and DJs.
Ahead you will find perks and specials specific to each spot along with the low down on live music.
Check this list
for Record Store Day exclusives nationwide and prepare to camp out early Saturday morning for the more sought after releases. Happy hunting!
Endless Planets
3351 Oregon Avenue, Cherokee Street
Open at Noon
Schedule:
Fluke Nakes
Ciej & Amir
DJ DEEP TAPE
NNN Cook
Demonlover
Nadir Smith (DJ set)
Solid Waste
DJ Tapes One
Endless Planets won't be stocking official Record Store Day releases, but that's for the better with all the buried treasures to be had. The shop calls this their "bEarthday," acknowledging both Earth Day and its own one year anniversary in the Cherokee Street neighborhood. In addition to bands and DJs, an art exhibition curated by Theresa Moher offers work from Ciej, Nathan Cook, Ben Bradshaw, Andre Dominguez, Elizabeth Moore, Pearl Olsen and Moher herself.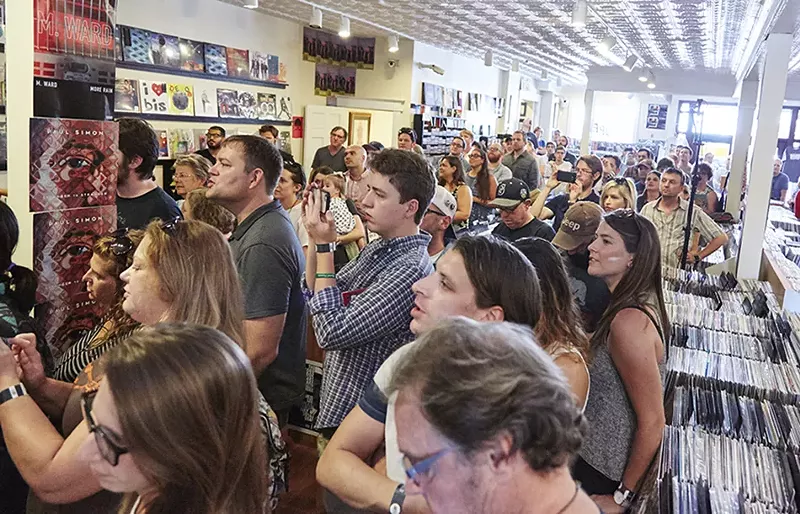 Euclid Records
<!———————EndFragment———————>
19 N Gore Avenue, Webster Groves
Open at 9 a.m.
Schedule:
9 a.m. Edward Burch
10:30 a.m. Diesel Island
11 a.m. The Potomac Accord
11:30 a.m. Nick Barbieri
Noon: Steve Scorfina and Supe Granda
12:30 p.m. Kirkwood School Of Rock House Band
1 p.m. Flat Duo Jets
1:30 p.m. Essential Knots
2 p.m. Other People
2:30 p.m. Summer Magic
3 p.m. Beth Bombara
3:30 p.m. Keokuk
4 p.m. Hope & Therapy
4:30 p.m. The Gaslight Squares
5 p.m. Dracla
6 p.m. Sleepy Kitty
7 p.m. The Bottle Rockets
Euclid offers up festival-like booking along with catered food from Highway 61 Roadhouse and beer from Logboat, 4 Hands and Urban Chestnut. Record Store Day exclusives will be on-hand for those who arrive early enough but we'd suggest coming here for the music more than anything. After all, it'll be hard peruse the shelves while being shoulder to shoulder with your fellow showgoers.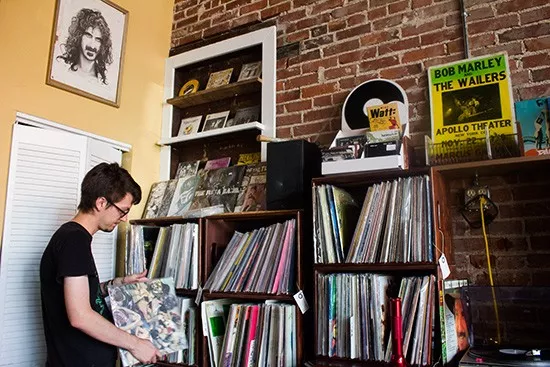 Kismet Creative Center
3409 Iowa Avenue, Cherokee Street
Open at Noon
Schedule:
Noon: Beau Diamond
1 p.m. Beauty Pageant
2 p.m. Comrade Catbox
3 p.m. Vein Rays
4 p.m. Backwash
5 p.m. Aiko
6 p.m. Blunt Trauma
7 p.m. Polydimensionals
8 p.m. Dane Rousay
Being next door to Yaquis on Cherokee comes with its own benefits, as in pizza and booze. Specials include deep discounts on CDs, new Kismet t-shirts and a free tote bag to those who spend more than $100. This might be the most experimental lineup of the day, so those hunting for more subversive sounds should look here first.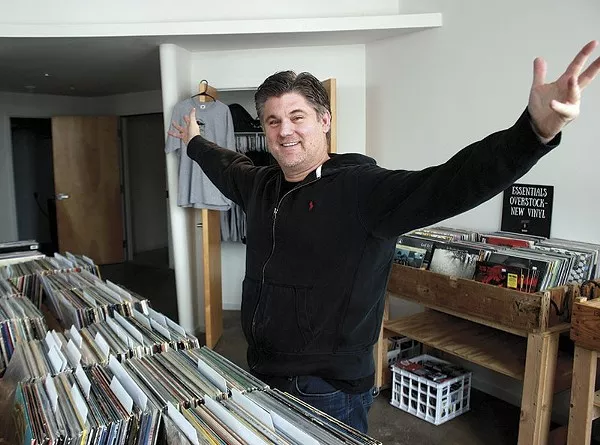 Music Record Shop
3224 Locust Street, Midtown
Open at 7 a.m.
Schedule:
Noon: DJ Crucial
1:15 p.m. Cara Louise Band
2 p.m. 18andCounting
3 p.m. Middle Class Fashion
4 p.m. DJ Mark Lewis
With its recent move to the 2nd floor of .ZACK, the building formerly known as Plush, Music Record Shop has found a home in midtown. Coffee, donuts and pretzels will be offered for those early-risers and the .ZACK Lobby Bar and Sophie's Lounge will be open all day with drink specials. Along with the killer set of bands and DJs, Boyd Tinsley's Crystal Garden will be around for a meet and greet at 1 p.m. ahead of their show at the Ready Room later in the evening.
Planet Score Records
7421 Manchester Road, Maplewood
Open at 9 a.m.
Schedule:
10 a.m. Dieter Pingel
Noon: Jeff Hess
2 p.m. Bobee Sweet
4 p.m. Jarrett Tindall
6 p.m. Seth Orear
8 p.m. DJ DP
What the lineup lacks in bands it makes up for with quality DJs from all corners of St. Louis. Free Schlafly Beer will be offered until the stock depletes, but that's sort of the point with RSD. Plan to arrive on time for the freebies and limited releases or face the crushing disappointment of having missed out.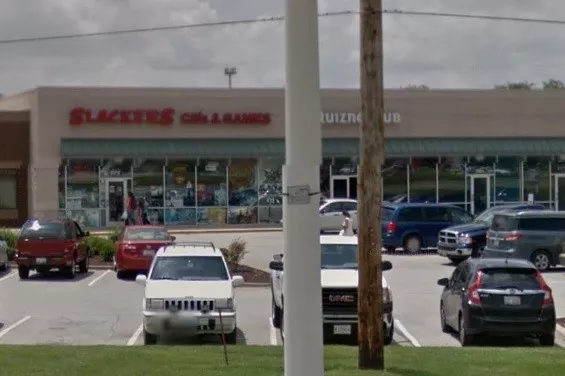 Slacker's CDs and Games
317 Homer M Adams Parkway, Alton, Illinois 62002
Open at 11 a.m.
Schedule:
Noon: Joshua Grassle
1 p.m. Walloper
2 p.m. Ailsean
3 p.m. Piasa Creek
4 p.m. Sweet Dirt
5 p.m. Grass & Stone
Slacker's has been a well-kept secret for both record and CD collectors alike in St. Louis, so don't take its buy 2 get 1 free deal on pre-owned music lightly. If you like to wear your heart on your sleeve, or your favorite band on your chest, t-shirts are half off as well. Peruse the shelves, check out a few local bands or just come for the free food — just remember to hit up the Alton location.
Vintage Vinyl
6610 Delmar Boulevard, The Loop
Open at 10 a.m.
Schedule:
10 a.m. Andrew Yost (DJ)
10:30 a.m. School of Rock
11 a.m. Carl "The Intern" Middleman (DJ)
Noon: Pokey LaFarge
Noon: Jess Luther (DJ)
1 p.m. Moon Bandits
1 p.m. Nick Acquisto (DJ)
2 p.m. Bruiser Queen
2 p.m. John Gonulsen (DJ)
3 p.m. bagheera
3 p.m. John Henry (DJ)
4 p.m. The Maness Brothers
4 p.m. Dean Minderman (DJ)
5 p.m. Looprat
6 p.m. Turntable Orchestra featuring Nappy DJ Needles, DJ G-Wiz, Deejay Alejan & Fly D-EX
Collectors should have plenty of time to grab up the RSD exclusives before Pokey LaFarge takes the stage at noon. For those who like to sleep in or show up fashionably late, Vintage Vinyl plans to disperse its stock of free Schlafly beer throughout the day. Despite being one of the biggest record stores in town, expect to be cramped as the show going masses flock to see a few of St. Louis' finest.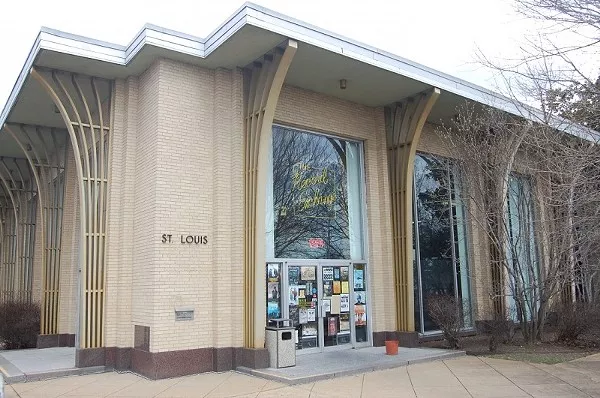 Finally,
Record Exchange
(5320 Hampton Avenue)
celebrates its 40th year in business with a big three-day sale on Friday, Saturday and Sunday. Rates are as follows: 20 percent off up to $50, 25 percent off $50-$200, 35 percent off $200-$300, 40 percent off $300-$500 and 50 percent off $500 or more. There's no live music to be had, but we'd be remiss to omit this long-standing paradise for crate-diggers in St. Louis.
Happy buying!