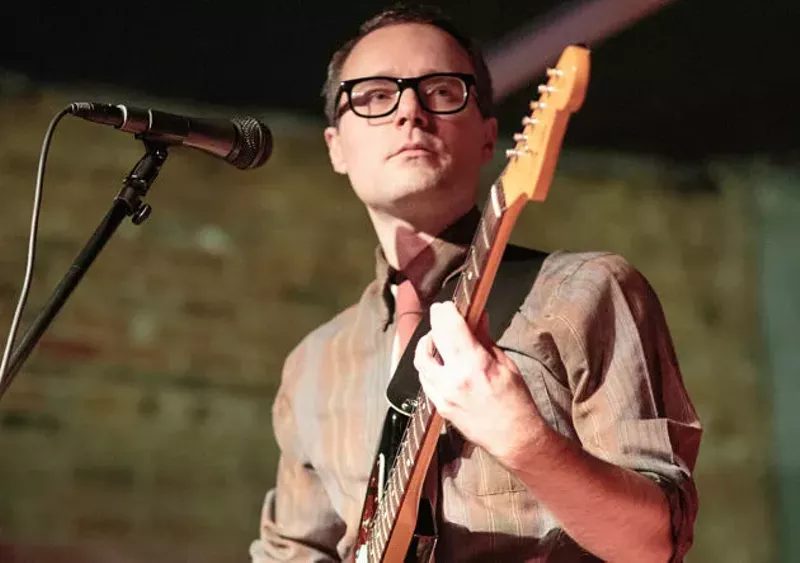 Andy Puechner likes to work in short bursts rather than long stretches. In 2016, his project Dutch Courage released a cassette single that paired two songs, "Louisa" and "Samba," both united by their marriage of indie pop smarts and gentle Latin rhythms. Dutch Courage's latest offering is a three-song EP whose title cut, "Tiger Tracks," finds Puechner and company amping up a little more New Wave nerviness and employing some moves that fans of XTC and the Shins will recognize. The cassette release for Tiger Tracks is limited to ten only, so get to the show early if you believe physical artifacts trump digital streams.
Three's a Crowd:
Dutch Courage will be joined by John Donovan & the Ruby Troupe alongside a solo set from Vigilettes member Melanie Meyer.
Stream the title track from Dutch Courage's new album below:
9 p.m. Friday, April 21. The Schlafly Tap Room, 2100 Locust Street. Free. 314-241-2337.