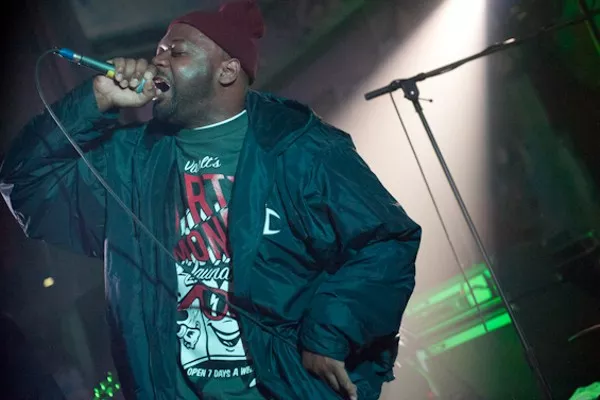 The year 2017 is shaping up to be a busy one for Ghostface Killah. In addition to working on a sequel to his 2000 classic
Supreme Clientele
, Ghost has also taken the Wu-Tang reins from RZA, assuming a leadership role for the Clan's forthcoming eighth album. (That's good news for fans. The group's last two albums, helmed by RZA, were relatively uneven, while Ghost is known for his consistency.) Before all that, though, the man also known as Tony Starks will bring his Glorious Days tour to the Ready Room, with opening sets by Hakeem Tha Dream, VThom and Johnny Polygon.
Wilding Out: Ghostface's recent verse on
the remix to Raekwon's "This Is What It Comes Too"
from March's
The Wild
shows both rappers in top form, with slick rhymes and expert storytelling served over choice production work. Expect good things from both in 2017.
Stream "This Is What It Come Too" below:
Ghostface Killah
8 p.m. Thursday, April 6. The Ready Room, 4195 Manchester Avenue. $20 to $25. 314-833-3929.