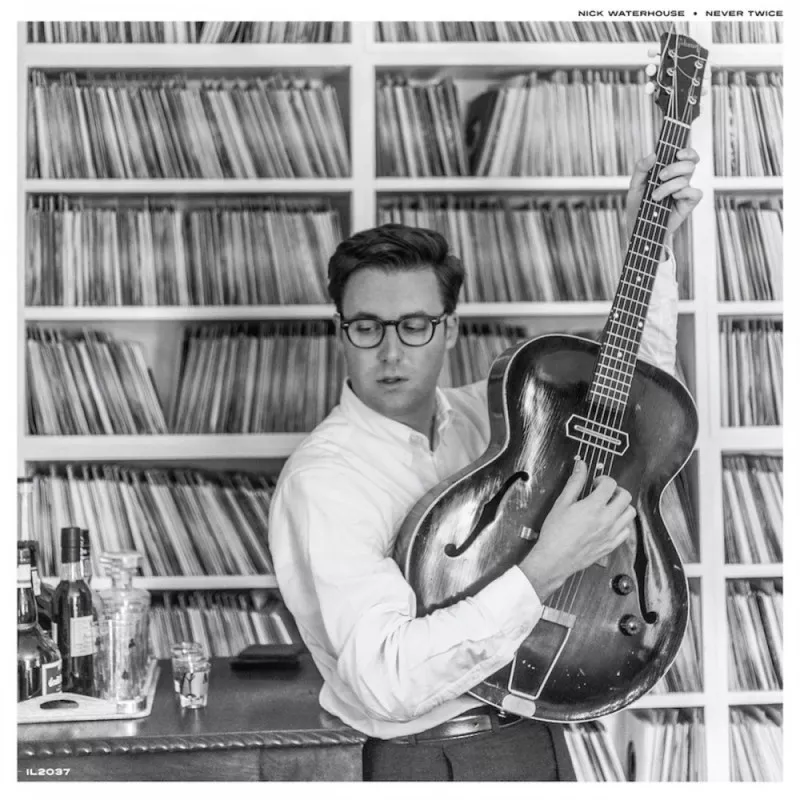 Photo via Grandstand Media
Nick Waterhouse will perform at Blueberry Hill on Saturday, December 3.
This weekend brings a celebration of ten years of the Indyground hip-hop collective (Friday at the Bootleg), a stop from New York thrashers Extinction A.D. (Friday at Fubar) and the release party for a new album by St. Louis' own DinoFight! (Saturday at Utopia Studios). Check out our full picks for the weekend below:


FRIDAY, DECEMBER 2
Indyground 10 Year Anniversary
w/ Steddy P, DJ Mahf, Farout
9 p.m., $8-$10. The Bootleg, 4140 Manchester Ave., St. Louis, 314-775-0775.
By Tef Poe
For those who are newly tuned in to the Indyground movement, this an indie hip-hop label based in Missouri, mirroring the likes of Strange Music in terms of potential and growth projection. Despite the lofty comparisons, Indyground has developed a sound of its own and has anchored its roots on the backs of some very solid St. Louis and Kansas City musicians over the last ten years. They are allies with trustworthy engineers and videographers from the esteemed and well-respected Suburban Pro Studios (shoutout to Matthew Sawicki). This is a completely DIY movement built on talent and old-fashioned hard work. Indyground has roots and fans in St. Louis, Kansas City and Columbia — this makes it one of the only legitimate indie hip-hop movements with fans in these three major Missouri cities.
Hylidae
w/ Kids and Chemicals, The Goes, CaveofswordS
9 p.m., $7. The Heavy Anchor, 5226 Gravois Ave., St. Louis, 314-352-5226.
By Christian Schaeffer
Jon Burkhart's idea of pop music comes tangled in a thousand patch cables, routed through a dozen effects pedals and blasted through blown speakers. As Hylidae, Burkhart makes dubby, danceable music with tools normally found in the arsenal of noise artists, and his songs use static, white noise and wild oscillations the way some songwriters use power chords. On last year's excellent
Intransitive
, Burkhart spent eight tracks exploring texture and errant harmony, pulling at threads and soldering them back together to make woozy, disorienting songs that hit the pleasure centers with a narcotic rush.
Extinction A.D.
7 p.m., $12. Fubar, 3108 Locust St, St. Louis, 314-289-9050.
By Daniel Hill
New York's Extinction A.D. delivers hard-charging thrash metal with no shortage of noodly leads and chugging riffs. At times the band also channels elements of NYHC, with huge breakdowns and gruff vocals, as well as lyrical content tackling social issues. Final Drive, Faceless Commandos, Scorched Earth, Abolith and Blackwater Still will perform as well.
Stir
8 p.m., $25-$40. The Pageant, 6161 Delmar Blvd., St. Louis, 314-726-6161.
By Daniel Hill
After a sold-out performance at the opening of Delmer Hall in October, Stir is moving up to the Pageant's considerably larger stage. A St. Louis act that was active from 1994 to 2005, flirting with major-label success during that time, Stir was a perfect pick to kick things off at that new, Mississippi Nights-inspired venue. Stir spent more than a little time on Mississippi Nights' stage, even recording a live album there in 2002. The band recently reunited at July's inaugural Wayback Pointfest, presented by 105.7 FM (KPNT). This weekend's show is its third since reforming.
SATURDAY, DECEMBER 3
DinoFight! Album Release Party
w/ Bagheera, The Vigilettes
7 p.m., $7. Utopia Studios, 3957 Park Ave., St. Louis, 314-773-3660.
By Mabel Suen
With self-proclaimed instrumentation like "bassdactyl", "vocalraptor", "guitarassaurus" and "tridrumatops", the trio of DinoFight!, featuring siblings Cody and Cory Perkins with shredder Lindsay Cranmer, unleashes ferocious hard rock with heavy guitar riffage, catchy choruses, sugar-sweet singing and awesome rock drumming. Subject matter includes everything silly and sci-fi from Independence Day to zombies. but don't let the innocent, fun-loving facade fool you — these axe-wielders are a carnivorous formidable force with sharp, piecing teeth that'll bite the room in half without a second glance.
Nick Waterhouse
8 p.m., $15. Blueberry Hill - The Duck Room, 6504 Delmar Blvd., University City, 314-727-4444.
By Roy Kasten
After the sinewy sonic noir of 2014's
Holly
, Nick Waterhouse once again revs up his R&B time machine for this year's
Never Twice
, a suite of mod jazz, cool blues and organ-driven rock & roll. The album sounds like ? and the Mysterians playing be-bop Mose Allison, or maybe Mose Allison playing Latin jazz at a small-combo after-hours jam session, with Leon Bridges sitting in on a cut for good measure. "Just for once, I want to hear that something is mine," Waterhouse declares on the smooth and shimmying opener "It's Time." All these vintage tones, melodies and rhythms really are his, and he shares them with extraordinary skill and spirit.
Rittz
8 p.m., $20-$65. Pop's Nightclub, 401 Monsanto Ave., East St. Louis, 618-274-6720.
By Tara Mahadevan
Rittz broke through the rap scene on Yelawolf's 2010 track, "Box Chevy pt. 3", his quick cadence and catchy bars are hard to miss. His raps resonate with much of Atlanta's booming bass rap, influenced largely by Outkast and Goodie Mob. He dropped his first album,
The Life and Times of Jonny Valiant
, on Tech N9ne's label, Strange Music, so you know Rittz is probably into some kooky things.
SUNDAY, DECEMBER 4
Nathaniel Rateliff & The Night Sweats
8 p.m., $27.50-$32.50. The Pageant, 6161 Delmar Blvd., St. Louis, 314-726-6161.
By Roy Kasten
Nathaniel Rateliff grew up 80 miles west of St. Louis, in the river town of Hermann, Missouri. And though he's released a raft of recordings that stomp, strum and bellow with rural grit, 2015's turn towards neo-gospel and soul on a debut for the Stax label is more musically ambitious than his previous Colorado-friendly (the bearded bruiser makes his home in Denver) folk-pop efforts. Richard Swift's production has plenty of reverberant boom, but it's Rateliff's voice — part Van Morrison, part Chubby Checker (that's not a diss) — that drives his freshly swinging songs home.