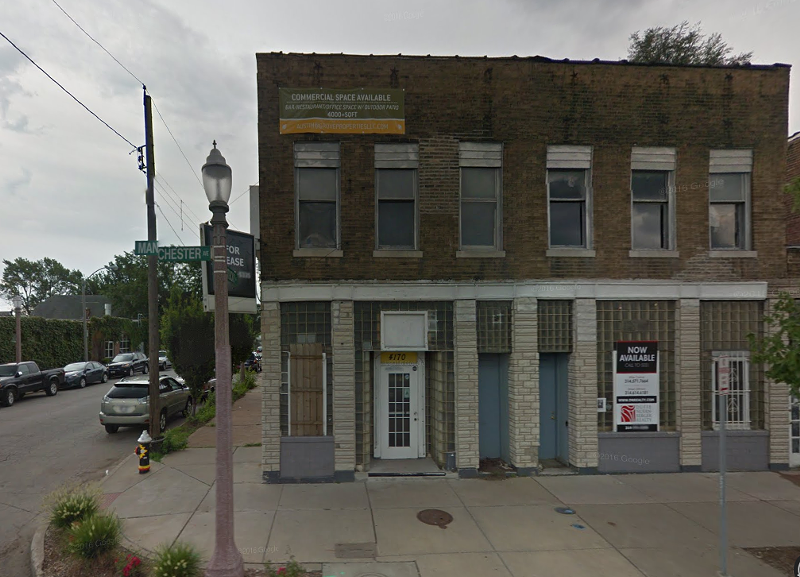 A brand new bar with pool, arcade games, pinball and a DJ booth is coming to the Grove.
Parlor
(
4170 Manchester Avenue)
plans to open in the 2,500-square-foot space that previously held Honey, at Manchester and Kentucky. Its owners are a quintet of nightlife heavyweights, several of them already well-known to St. Louis nightlife regulars. Mike Cracchiolo owns the Ready Room and Casey Colgan has bartended at Handlebar and Atomic Cowboy. Sean Baltzell, the founder of Tower Class Tattooing, was recently profiled in the
RFT
's
cover story about six tattoo artists changing the city
. Josh Martin is a tattoo artist at a his shop, and the fifth partner, Casey Watson, does booking and tour management across the nation.
They hope to open the new concept by the summer of 2017.
Baltzell says Parlor will offer a new experience for the Grove, which used to feature mainly LGBT nightclubs. In recent years, it's also become a music mecca, even as residential real estate prices have soared.
"The Grove's changed and evolved a lot, but it's still missing a couple of places like this where you can really stay for a few hours and chill," Baltzell says in a press release. "There's a great club and party scene, but there aren't spots where you can sit and have meetings or chill with your friends. We want to create an experience that complements the other great establishments in the neighborhood."
Colgan, who is running the bar program, says he'll be keeping it simple, with "fun and classic drinks and a wide variety of local craft beer." The bar will be open for afternoon service and keep serving until 1:30 a.m.
In their press release, the owners explain that their vision is to "connect with concertgoers from nearby venues The Bootleg and The Ready Room."
According to the release,
Baltzell plans for Parlor to be a place where people can get together after shows and continue their evening out in the neighborhood. Parlor features an elevated DJ booth, and the owners envision hosting DJs from across the country to play in the space.

"We're really going to focus on trying to book DJ sets by people with sold-out shows," Baltzell says. "There's always going to be one guy in a band who plays records on the side, so we're really going to try to cherry-pick those people, do a separate booking deal with them and pull [concertgoers] after the show for a more intimate experience."

As a seasoned talent buyer and venue operator, Cracchiolo is excited to expand his investment in the St. Louis entertainment scene with Parlor. "I've spent a lot of time working with talent from a concert standpoint and I'm looking forward to applying those resources in a different way," Cracchiolo says. "I've always been motivated by the idea of bringing something special to St. Louis that it may not already have, and we're going to have a unique opportunity to really curate the DJ schedule with some names you might not otherwise see here."
The food element will be provided by Bob Brazell of
Byrd & Barrel
, who plans to have a "permanent food truck" parked in the space's "intimate" patio.
"The truck will be open for evening service and the menu will feature Byrd's popular fried chicken nugz and a small selection of sides," the release notes. "Guests can either grab a seat outside on the back patio or head inside to enjoy their food."
We welcome tips and feedback. Email the author at sarah.fenske@riverfronttimes.com