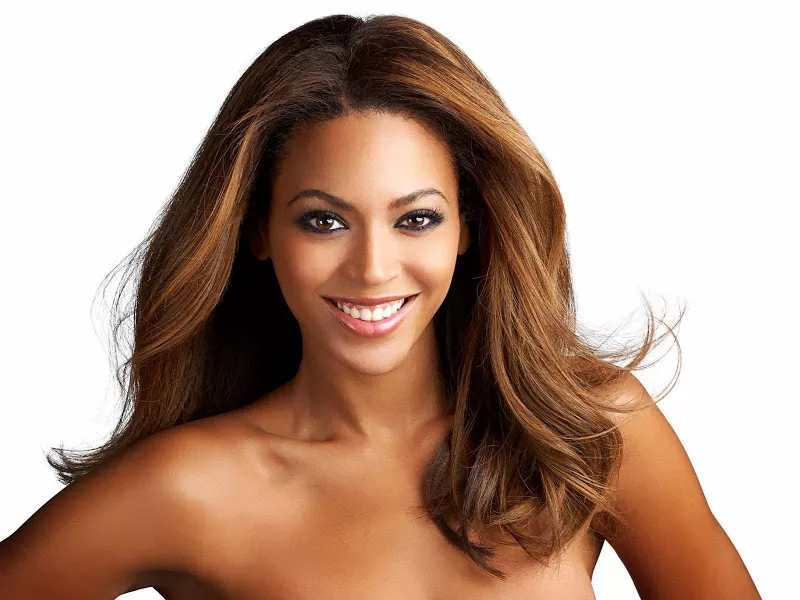 Press photo
Beyonce will perform at America's Center on Saturday.
If you consider this weekend the official end to the summer concert season — which seems fair enough — you could certainly say it is going out with a bang. Between LouFest's two-day stand in Forest Park, Beyonce's Formation Tour concert on Saturday and Blink-182's stop at Hollywood Casino Amphitheatre on Sunday, many tens of thousands of St. Louis-based music fans will be trekking out into the world this weekend. But the big guys aren't the only game in town: Check out our full picks below.


FRIDAY, SEPTEMBER 9
Allah-Las
w/ Tops
8 p.m., $15. Off Broadway, 3509 Lemp Ave., St. Louis, 314-773-3363.
By Roy Kasten
Approximating the sound isn't so hard — it's called "garage rock," after all. Capturing the excitement, the sweetness, the tension and the feel of one-hit (two if the band got lucky) rock & roll from the fuzzy and melodic margins of the '60s really is something else entirely. Since 2008, the Allah-Las have been looking for that magic and frequently finding it in two-minute bursts of surf and psych. The just-released
Calico Review
is the L.A. band's finest effort, in part for the addition of sumptuous viola, harpsichord and Mellotron sounds, but mostly because the melodies linger and shine through the vintage haze.
SATURDAY, SEPTEMBER 10
Anthem for a new (Kevin) Tomorrow
w/ Chaos Order, Freak out, Breakmouth Annie, Humanoids
7:30 p.m., $5. Blueberry Hill, 6504 Delmar Blvd.
By Daniel Hill
Beloved Better Days bassist/Hustler Hollywood smut peddler Kevin Tomorrow has been a fixture in the local hardcore and punk scenes for decades, playing in innumerable bands over the years and just all around being a swell fella. Recently Kevin had to undergo open heart surgery, incurring costly medical bills. The proceeds from this show, organized by his friends in the local scene, will help with those bills. Come for the punk rock; fork your money over for the good cause.
LouFest
Saturday and Sunday, noon. Forest Park, Highway 40 (I-64) & Hampton Ave., St. Louis.
By Roy Kasten
When the LouFest 2016 lineup was announced on May 24, you could almost hear a St. Louis-wide sigh of relief, if not surprise. From Buddy Guy to Greensky Bluegrass, from Anderson .Paak to LCD Soundsystem (which has never before performed in St. Louis), from Preservation Hall Jazz Band to Band of Horses, from Vince Staples to Chris Stapleton, LouFest 2016 isn't just more diverse: It feels like a reset. Heritage acts are well balanced with rising artists, as are the genres of blues, hip-hop and soul with electronic, rock and country sounds. The festival has also increased its local representatives. Seven St. Louis bands will perform over the weekend, some with prime mid-afternoon spots.
Dibiase
w/ Steel Cranes and 33 on the Needle
9 p.m., free. Schlafly Tap Room, 2100 Locust St., St. Louis, 314-241-2337.
By Christian Schaeffer
Dibiase specializes in what is often called "instru-metal" — riff-rock that both wallows in heaviness of tone and celebrates dexterity of fingers. For the band's second album, When Everything Means Nothing, the band brings many of those "other elements" to bear: specifically, a post-rock sense of composition and a comfort with shifting math-rock time signatures.
Beyonce
6 p.m., $45-$280. The Dome at America's Center, 701 Convention Plaza St., St. Louis, 314-342-5201.
By Daniel Hill
Conventional wisdom would suggest that LouFest is, certainly, going to be the biggest event in town each weekend the festival overtakes Forest Park. But that wisdom would not be counting on the force of nature that is Beyonce, a woman whose star shines so bright it would be a good idea to lather oneself in sunscreen before attempting to share a building with her. LouFest's organizers smartly placed the similarly luminescent Ms. Lauryn Hill on the second day of their festival, avoiding a conflict and thereby saving our city from the Godzilla-versus-King-Kong style destruction that would inevitably result from such a clash of titans. Attend both; die happy on Monday.
SUNDAY, SEPTEMBER 11
Andrew Franklin Memorial Concert
w/ Midwest Avengers, Steddy P and DJ Mahf, 12 to 6 Movement, Big Brother Thunder and the Master Blasters
5:30 p.m., $10. The Pageant, 6161 Delmar Blvd., St. Louis, 314-726-6161.
By Christian Schaeffer
When Andrew Franklin passed away this summer after battling both lung and bile duct cancers, he left behind a loving family and girlfriend, scores of friends and a career as a firefighter. But his musical legacy is equally vast. He was a bassist, baritone saxophonist and band leader who jumped from funk to hip-hop to hard rock with an effortless cool that helped define his persona. In celebration of his life, and on what would have been his 30th birthday, Franklin's friends and bandmates will gather to pay tribute through song. Franklin's brainchild Big Brother Thunder & the Master Blasters will perform, alongside the 12 to 6 movement, Midwest Avengers and the duo of Steddy P and DJ Mahf. The $10 suggested donation will support the band program of the University City School District, Franklin's alma mater.
Blink-182
w/ A Day to Remember, All-American Rejects
7 p.m. Hollywood Casino Amphitheatre, I-70 & Earth City Expwy., Maryland Heights, 314-298-9944.
By Luke Winkie
Despite the derision of so many humorless critics, Blink-182 isn't brainless pop — it made it onto far too many bitter mixtapes for that. The band has ascended into a certain cultural immortality where dozens of other pop-punk vagabonds have been neutralized by their own bullshit. That's not just because Blink has about 90 minutes of stadium-ready, nonstop car jams. It's because "Nobody likes you when you're 23" is actually a genius thing to say in a rock song. Blink-182 was secretly very good at telling a reflective story in two minutes. To this day these so-called cartoon-character pop songs reflect a beguiling amount of gravitas, and that's why they'll remain unavoidable.