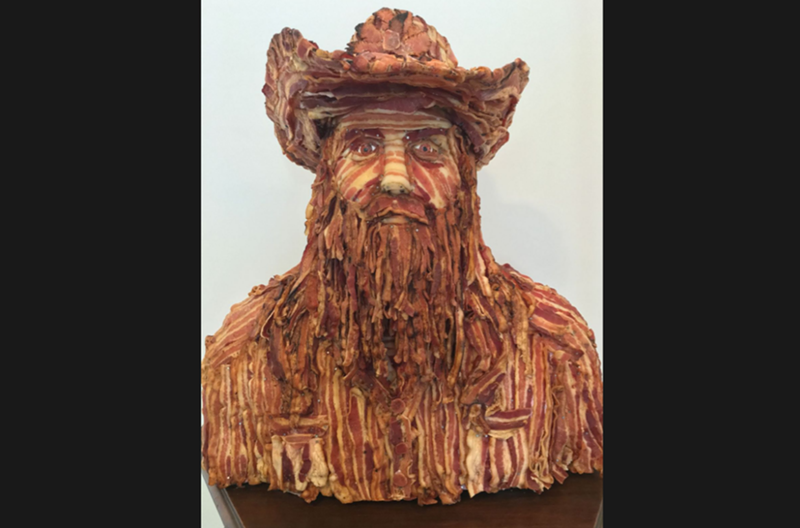 Photo courtesy of Hunter PR
LouFest is this weekend, and you know what that means: statues of your favorite artists constructed entirely out of bacon.
Wait, what?
This year, Grammy-winning country star Chris Stapleton will appear in duplicate at the Forest Park music festival — as the real human flesh-and-blood singer, and also as a bacon bust, courtesy of Farmland Foods and "bacon artist" Nancy Baker.
The reshaped-pile-of-pig-parts Stapleton will be on display at the Farmland Bacon Club booth from 11 a.m. to 10 p.m. both days of the fest — go get your picture taken with it, why not? The less-delicious Stapleton will perform at 7 p.m. on Saturday.
Bonus: Festival attendees will be able to take guesses as to how many strips of bacon were used to construct the monument. Whoever comes closest will win free Farmland bacon for a year.
With that much raw material on hand, think of all the art you could create!
Or you could, like, eat it. If that's your thing.
Watch a video of the non-bacon Chris Stapleton performing "Fire Away" below: