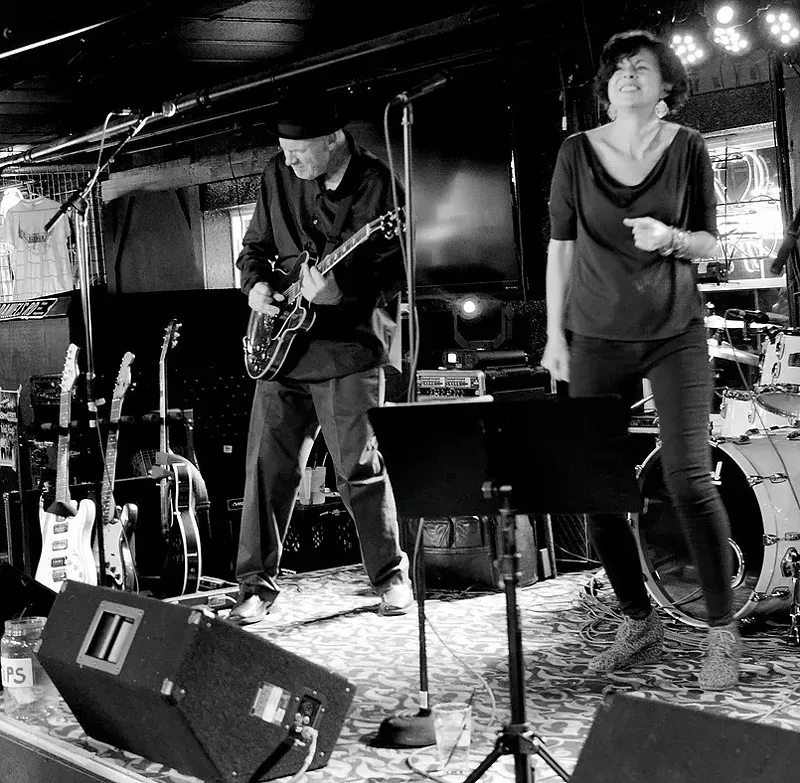 The Green McDonough Band will perform alongside more than 90 acts at this year's RFT Music Showcase this Saturday.
The
2016 Riverfront Times Music Showcase
will be held this year on Saturday, June 18 in the Grove! By the numbers, this is the largest all-local music festival in St. Louis history with nearly 100 bands booked across 9 venues. From now until then, we at RFT Music will be making our cases for every act nominated for an RFT Music Award, so that you will be able to make a fully informed decision
with regards to your vote
. Read on and get yourself acquainted, and we'll see you at the showcase!
---
4th City Rag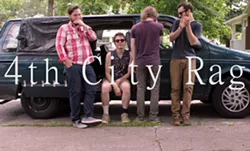 Think about it: Only St. Louis can lay claim as being absolutely central to the emergence of so many major American musical genres: blues, jazz, rock & roll and even alt-country really and truly took shape right here. And, in some ways, they all trace back to ragtime, the intricate, joyous, massively danceable sound that swept the nation at the start of the 20th century. 4th City Rag updates the rhythmically infectious genre with a whole lot of blues, country and back-to-the-roots rock & roll, sometimes jamming it, sometimes unplugging so as to let the swing do its thing. Fans of Pokey LaFarge and the Rum Drum Ramblers will find a kindred spirit in this young, talented foursome.
By Roy Kasten
---
Big Mike Aguirre & the Blu City All Stars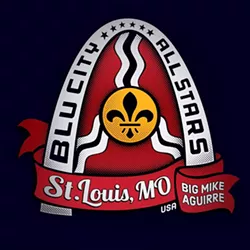 From a young age, Mike Aguirre set out with his electric guitar and an ambitious goal: to learn the blues by playing with musicians from all corners of the metro area, from his native east side to haunts along Natural Bridge and West Florissant. These days Aguirre is most often found on that fertile strip of Broadway, where he holds down the Sunday night social at Beale on Broadway. His weekly gig with the Blu City All Stars shows his fluency in the various tributaries of blues music, but his bandmates — some of the most versatile players in the rock, rhythm and soul community — aid Aguirre in navigating our city's wide musical river.
By Christian Schaeffer
<!————StartFragment————>
---
The Green McDonough Band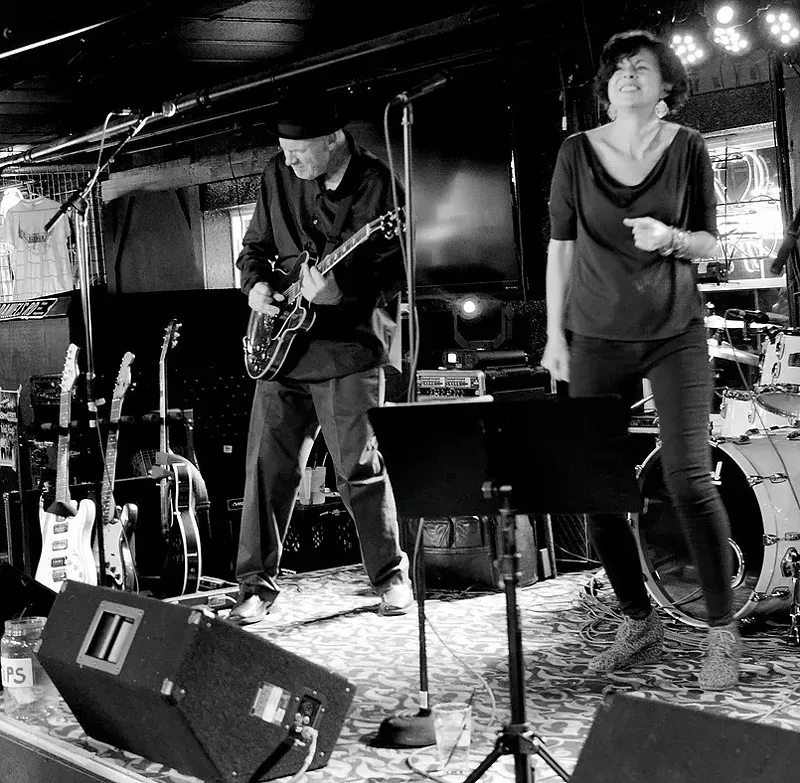 The Green McDonough Band will perform alongside more than 90 acts at this year's RFT Music Showcase this Saturday.
Led by Rich McDonough, an electrifying guitarist who has been making his mark on the St. Louis blues scene for more than four decades, the Green McDonough Band is a relatively new quartet. Featuring the tough vocals of singer and songwriter Laura Green, the band takes the no-holds-barred electric-blues sound of Elmore James and Buddy Guy and cranks it up to eleven. The group's rhythm section can get an outdoor festival moving — the foursome has already done dates in Europe, with more planned — and makes a welcome addition to the reliable troop of bands keeping our blues district jumping.
By Roy Kasten
<!————StartFragment————>
---
The Maness Brothers
"If I die on the side of the road, it's all right!" wail the Maness Brothers on the stand-out howling rocker "End of Me." The duo's frenzied, sludgy take on blues-rock sounds like it's headed full speed for the ditch — only to vault right over it. With just drums and guitar, brothers Jake and Dave Maness throw down a liver-wrecking, bone-shaking primordial groove that is wholly original and wholly thrilling, despite the debts to the many bass-less, Southern-fried rockers before them. The brothers Maness' serious chops always show through their gutter-digging, catfish-gutting blues. And when they hit the stage, the bodies always hit the floor.
By Roy Kasten
<!————StartFragment————>
---
Rum Drum Ramblers
As one of the flagship bands of the Big Muddy Records flotilla, the Rum Drum Ramblers have helped create this city's flourishing blues, jump and old-time country revival scene. If the band had only recorded the definitive southside party anthem — "South Saint Louis Boogie" — its identity would have been secure. But led by grab-it-and-go guitarist and singer Mat Wilson and aided by Ryan Koenig and Joey Glynn (when they're not on the road with Pokey LaFarge), the Ramblers play true St. Louis blues and rock & roll, one ear cocked to the original sources and one on the new feelings, stories and revved-up rhythms yet to be discovered.
By Roy Kasten

Previously:
Hip-Hop (Solo) | Americana
|
Soul/Funk
|
Indie Rock
|
Indie Pop
|
Jazz
|
Pop
|
Metal
|
Folk
|
Country
|
Post-Hardcore
|
Cover Band
|
Electronic (Dance)
|
Garage Rock
|
Punk
|
Singer-Songwriter
|
Rock
|
Experimental
|
Shoegaze/Psychedelic
|
Hardcore
|
DJ
|
New Band
|
Improvisational/Noise
|
Hard Rock
|
Electronic (Eclectic)
| Jam/Dub | R&B
Don't forget to cast your vote for the RFT Music Awards below!