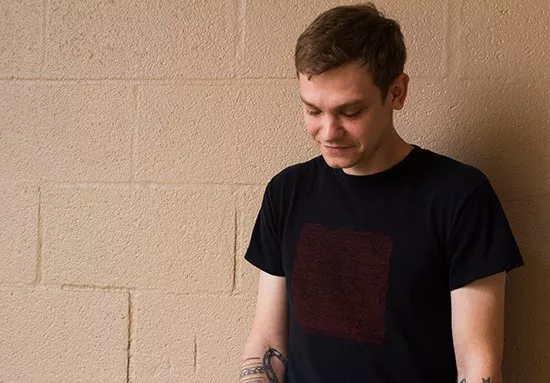 Photo by Mabel Suen
Catch D-M-Y at the RFT Music Showcase on June 18 — Midnight at 4121
The
2016 Riverfront Times Music Showcase
will be held this year on Saturday, June 18 in the Grove! By the numbers, this is the largest all-local music festival in St. Louis history with nearly 100 bands booked across 9 venues. From now until then, we at RFT Music will be making our cases for every act nominated for an RFT Music Award, so that you will be able to make a fully informed decision
with regards to your vote
. Read on and get yourself acquainted, and we'll see you at the showcase!
---
Adult Fur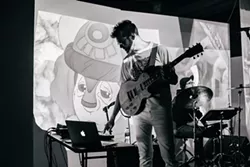 Photo via Adult Fur official website
Ryan McNeely is an iceberg; at any given time he's only showing you about ten percent of what he's made of. As the sole creative force behind Adult Fur, McNeely first made his name as a beatmaker and producer for local hip-hop artists. But when he began releasing his own music, McNeely's pantheistic approach to pop music found him reaching across boundaries (sometimes literally; his work with Icelandic musician Sacha Bernardson is always affecting). He's also composed work for the new music collective Alarm Will Sound in his spare time. But Adult Fur's latest LP µ is his most ambitious statement to date; the album takes a post-apocalyptic storyline to warn of mankind's many missteps. Like much of McNeely's output, it's affecting, challenging, collaborative and made for our times.
By Christian Schaeffer
---
D-M-Y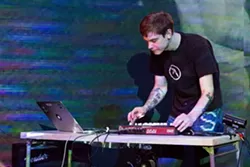 Even before Derek Michael Yeager fronted artful hardcore band Sine Nomine, he was toiling away learning the ropes of electronic music production. The music Yeager now releases under the abbreviated moniker D-M-Y is a far cry from his former project, but both capitalize on a similar frenetic energy. Yeager now operates within a faction known as footwork, classified by disorienting polyrhythms and hypnotic repetition of vocal samples. The world is taking note of his work in this niche genre; D-M-Y is on the roster of the illustrious Tekk DJ'z crew, and he frequently performs and collaborates with footwork's heaviest hitters at home and abroad. Yeager is perpetually tightening his productions and allowing fans to track his evolution via a nearly constant stream of free tracks, proving he is not taking his rising status for granted.
By Ryan Wasoba
---
Giant Monsters on the Horizon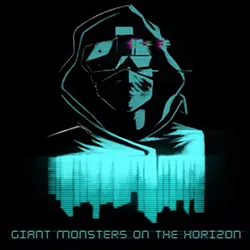 Giant Monsters on the Horizon exemplifies all of the pitch-black goodness that made the Washington Avenue club scene of the '90s and early '00s so interesting. Armed with shimmering synths, vocoders and ambitions as robust as their beats, Vincent Saletto and Madison Olivia Davis create an amalgam of Wax Trax!-ish darkwave/EDM that pulsates and permeates throughout the night. St. Louis hasn't had an "industrial" band to get behind for more than a decade, but with songs like "Wetwork," "The Illusion of War" and Giant Monster's clanging overhaul of Depeche Mode's "Never Let Me Down Again," it will soon. Formed last year, the duo's moniker is a portent of things to come for the group, whose self-titled album and increasing live presence signifies that bigger things are coming — on the horizon.
By Rob Levy
---
Hylidae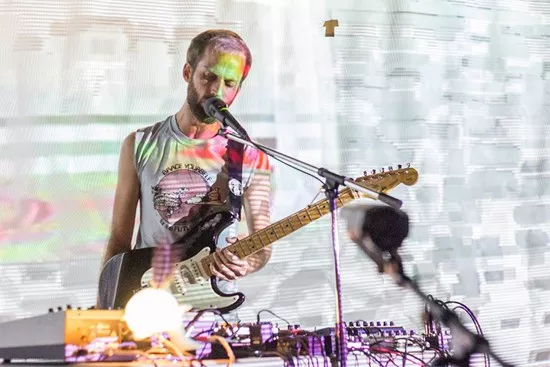 Jon Burkhart's idea of pop music comes tangled in a thousand patch cables, routed through a dozen effects pedals and blasted through blown speakers. As Hylidae, Burkhart makes dubby, danceable music with tools normally found in the arsenal of noise artists, and his songs use static, white noise and wild oscillations the way some songwriters use power cords. On last year's excellent Intransitive, Burkhart spent eight tracks exploring texture and errant harmony, pulling at threads and soldering them back together to make woozy, disorienting songs that hit the pleasure centers with a narcotic rush.
By Christian Schaeffer
---
ICE
After making the gradual but still shocking transition from distorted banjo-driven Americana artist to dark electronic sorceress, Jennifer McDaniel has made a less-surprising change to her stage name. Once known as Black James, McDaniel now conjures her self-described "underwater" music as ICE. New album Scream Club finds ICE pursuing the same hazy but danceable aesthetic as later Black James releases. Some songs throb with bleating synths, clipped electronic percussion and screams filtered through vocal effects. Others stay grounded in hypnotic loops and chilled-out keyboards to allow for a comedown. Just for good measure, McDaniel throws in samples of depression-treatment advertisements and brings back the banjo for a few moments. ICE stirs this heady mix of eclectic sounds into sinister party jams that roar through her subwoofer in concert. Rarely is dance music this terrifyingly sexy.
By Bob McMahon
Facebook | Soundcloud | Bandcamp
Don't forget to cast your vote for the RFT Music Awards below!