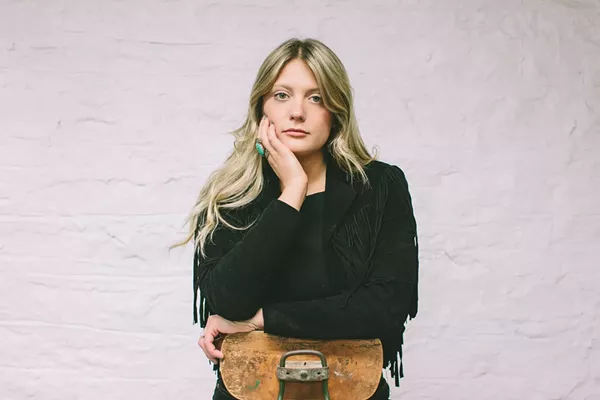 Catch the Cara Louise Band at the RFT Music Showcase on June 18 - 5 p.m. at the Gramophone
The
2016 Riverfront Times Music Showcase
will be held this year on Saturday, June 18 in the Grove! By the numbers, this is the largest all-local music festival in St. Louis history with nearly 100 bands booked across 9 venues. From now until then, we at RFT Music will be making our cases for every act nominated for an RFT Music Award, so that you will be able to make a fully informed decision
with regards to your vote
. Read on and get yourself acquainted, and we'll see you at the showcase!
---
The Aching Hearts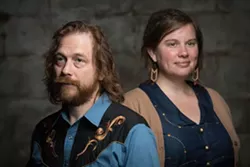 Press photo courtesy of the band
The Aching Hearts sees two of the city's most respected roots musicians coming together to create high, lonesome harmonies and rollicking Americana rhythms. Comprised of Kelly Wells on guitar, mandolin, washboard and vocals and Ryan Spearman on guitar, banjo, fiddle, mandolin and vocals, the band has more than three decades of combined experience playing folk and roots music around St. Louis and across the nation. In addition to their busy performance schedule, both Spearman and Wells dedicate much of their time to educating younger generations of roots players, with Spearman serving as an instructor and educational programming consultant at the Folk School of St. Louis, and Wells serving as the director of the Folk School of KDHX, as well as hosting the station's Wednesday-morning radio show Steam-Powered Radio.
By Nick Horn
---
Cara Louise Band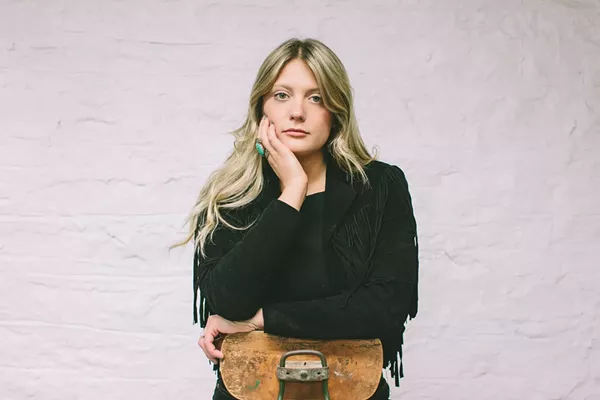 Catch the Cara Louise Band at the RFT Music Showcase on June 18 - 5 p.m. at the Gramophone
Roots-rock is given a warm and weathered edge in the Cara Louise Band, as singer and guitarist Cara Wegener leads her five-piece through barroom-ready strummers. The band's recorded output is represented by To Be Dead is to Be Known, a worthwhile EP from 2014, and on last year's Live at the Demo, in which the band gives a spirited performance at the tiny club in the Grove. Wegener is still learning how to make her own mark in the alt-country tradition, but she's a promising songwriter who has surrounded herself with a coterie of solid players, as guitarist Adam Donald and mandolin player Nick Adamson offer flashes of color.
By Christian Schaeffer
---
Letter to Memphis
For Devon Cahill and Gene Starks, playing in Letter to Memphis has been about the journey more than the destination. As the creative force behind the folk-leaning quartet, Cahill (vocals and guitar) and Starks (guitar) have learned to hold their own on stage and refined their soulful, empathetic vision for the band. Letter to Memphis begins this year's Come on Home with the winningly discursive "Anthem of a Wanderer," a roiling ballad that Cahill calls "really therapeutic and cathartic for both of us." Alongside bassist Paul Niehaus IV and violinist Sarah Velasquez, Starks and Cahill have turned Letter to Memphis into an act that's easy on the ears and good for the soul.
By Christian Schaeffer
---
Dubb Nubb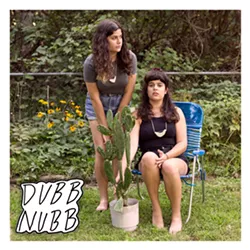 If freak folk didn't exist (if only in the minds of pretentious Pitchfork writers), Dubb Nubb would not have invented it. They didn't need the collected works of Joanna Newsom and Devendra Banhart to make their winsome, eerie, increasingly accomplished music. The sisters Hannah and Delia Rainey harmonize like nobody else, and as they enter their fifth year of making such peculiarly pastoral music (ukulele and guitar remain their preferred instruments), they do so with greater and greater confidence. Last year's album It's Weird in This World kept their acoustic foundation while expanding in tunefulness and range of emotions.
By Roy Kasten
---
Whsky Gngr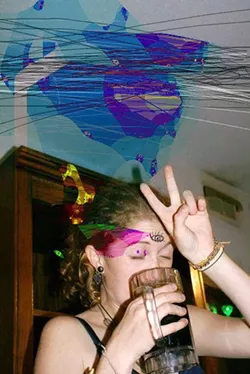 Photo courtesy of Chelsi Webster
Chelsi Webster (aka Whsky Gngr) didn't win NPR's Tiny Desk Concert contest this year, but she should have at least been a semi-finalist in the "Best Use of a Cat in a Video" category. For her entry, Webster strums a ukulele in a junk-crowded room, while a kitty (whose orange spots match Webster's curly mane) goes all sexy-time (or maybe just feed-me-now-time) beside her. Webster barely skips a beat as she pours out a decidedly non-FCC friendly yet quite beautifully bittersweet piss-off note. Part of the Cherokee DIY experimental art and music scene, Webster recently released a split-cassette (because of course she's into cassettes) with Fragile Farm. No matter how you feel about ukuleles, Whsky Gngr's wit and charm should win you over.
By Roy Kasten
Don't forget to cast your vote for the RFT Music Awards below!