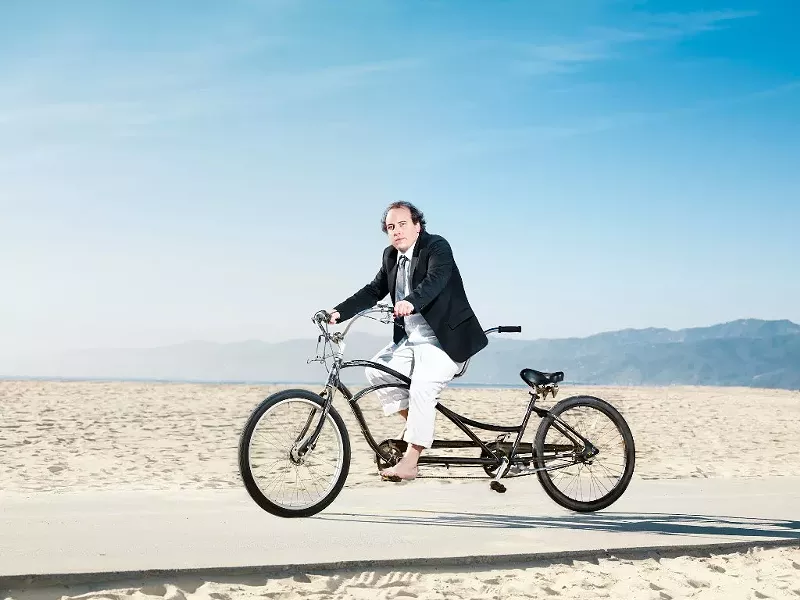 Press photo via Tell All Your Friends PR
Har Mar Superstar
After Prince died, Minneapolis had one fewer high-voiced, sex-drenched disciple of pleasure-centric pop, but the store was far from depleted. Sean Tillmann's alter-ego Har Mar Superstar would almost certainly not exist without the blueprint of the Purple One, but over the course of his last few albums, Tillmann has shown how this character has evolved from a shirtless slow-jam pastiche to a formidable crafter of after-hours rock & soul. Har Mar's latest,
Best Summer Ever
, slides back into the synthy, Cameo-indebted grooves of his hometown, and Strokes frontman Julian Casablancas' production keeps Tillmann's voice front-and-center on tracks like "How Did I Get Through the Day."
Sexy Sextet: Har Mar Superstar's touring show finds Tillmann backed up by a six-piece, including two horn players, for maximum soul power.
Watch Har Mar Superstar perform "How Did I Get Through the Day" below.
Har Mar Superstar
8 p.m. Friday, May 13. The Firebird, 2706 Olive Street. $15. 314-535-0353.