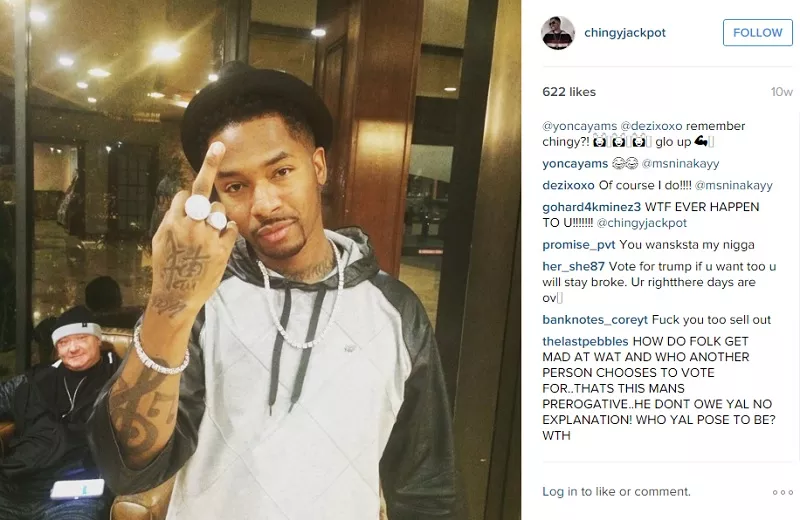 Chingy's got your Trump endorsement right hurr.
Recently, St. Louis rapper Howard Bailey, Jr., better known (when anyone still knew who he was) as Chingy, shocked the world when he took to Twitter to endorse presidential candidate Donald Trump, a man who recently gloated that he could kill a guy and still get voted into office. Chingy reasoned that "this country is a business" and that, therefore, it should be run by a businessman.

See also:
Chingy Endorsed Donald Trump on Twitter, and All Hell Broke Loose
The backlash
was swift and overwhelming
, with the online commentariat expressing shock that the hip-hop artist would support a man who has continuously drawn ire for his xenophobic policy ideas and racist rhetoric. Chingy swiftly did a complete 180, posting a video on YouTube apologizing.
"I do not endorse Donald Trump. Not whatsoever," he says in the video. "In no way do me and Donald Trump share the same personal views — especially when it comes to minorities. So I do not endorse him."
Despite the fact that Trump has been absolutely inescapable in the news media since announcing his run, Chingy claims he didn't know about the man's more controversial remarks. "I actually want to thank the fans who brought this to my attention and made me aware of the negative things he stated," he says. "Because now I definitely can tell you, I do not endorse Donald Trump."
So fine, we'll buy that. Perhaps Chingy just isn't the most politically aware guy in the world. Maybe he's too busy for CNN and MSNBC and the like.
But if you'll grant me a personal anecdote for a moment, I will share that before my career as a Famous Music Journalist, I used to deliver pizzas for Imo's. Chingy's home was in my delivery area, and he'd order food from time to time. On one occasion I arrived to find him just sitting alone in the dark, listening to his own music. In the dark. Just sitting there. So maybe he's been too consumed with that kind of thing. (Also, he does not tip, FYI.)
But even if we grant that Chingy simply was unaware of the Donald's more disturbing ideas, we still should feel no shock whatsoever that the rapper posted something crazy on a social media account. He has a storied history of that, actually.
Throughout 2013 and 2014,
Chingy's Instagram page
gained some notoriety as a dumping ground for Illuminati conspiracy theories and various other deep thinking. Though the page has since been scrubbed clean of all enlightened thought, the screenshots live forever:
St. Louis' Gateway Arch: The center for all Masonry. (I bet the members of our nation's shadow government love the view but hate that bumpy tram ride up, just like we do.)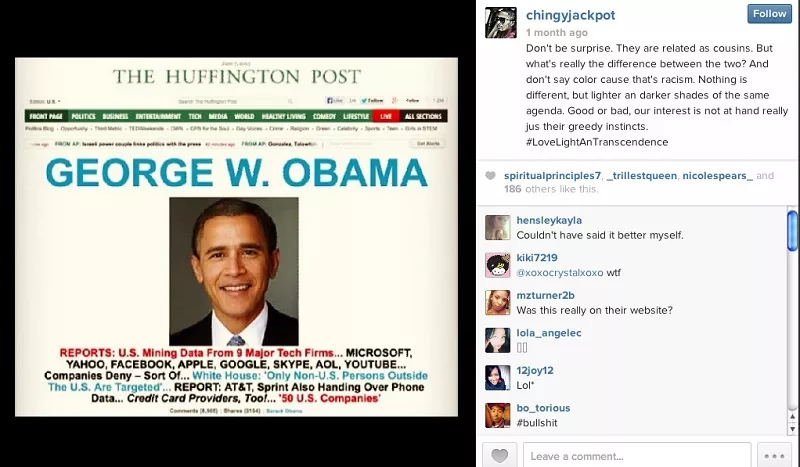 Who says Chingy isn't capable of incisive political commentary?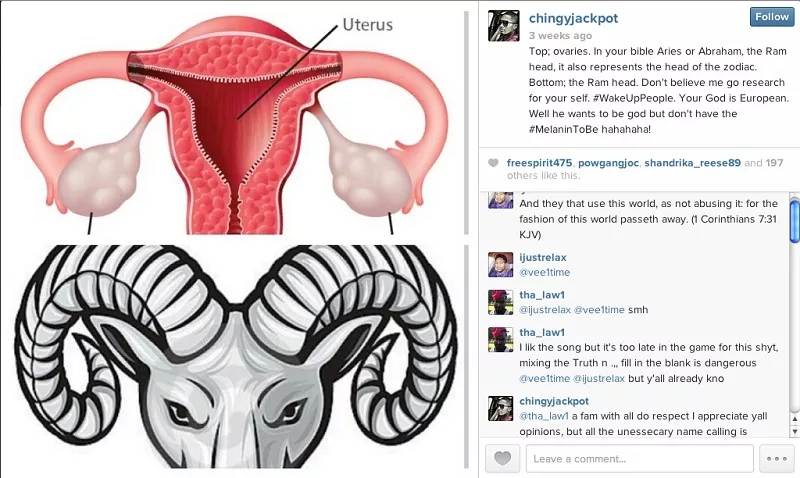 This, uh.... I have no idea what this means.
OH MY GOD
PINK FLOYD IS IN ON IT
TOO!!!!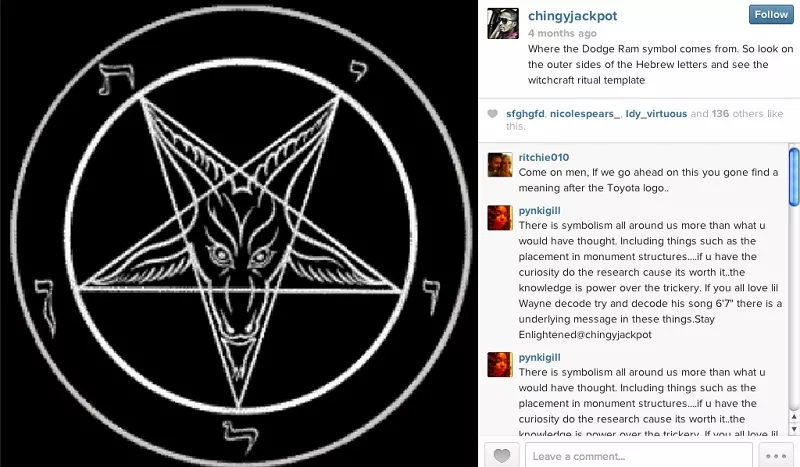 I did not know Dodge Ram trucks were so damn METAL.
"It's thurr for you to see it." Sheeple.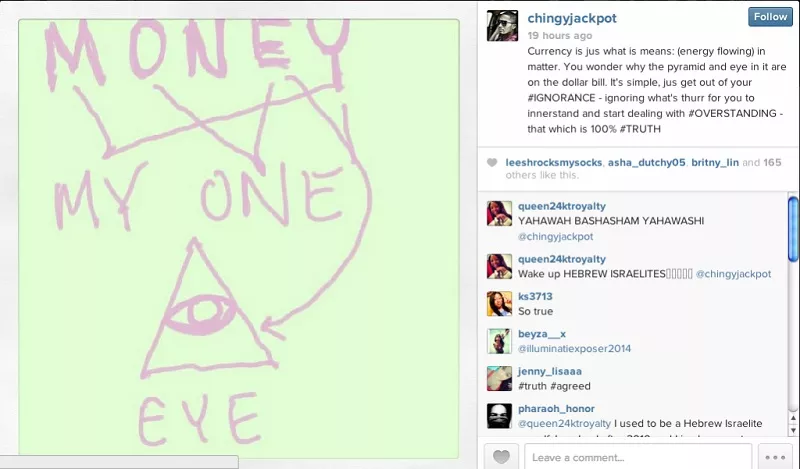 I wonder if Chingy drew this one himself, or if he commissioned it. That's some goddamn modern art right there. Really makes you think about the REALITIES OF THE WORLD.
For all I know, this might actually make perfect sense. I'm bad at math though.
The mission statement of the University of Kemetian Science (actually "Misson" statement technically, due to
a regrettable front-page spelling error on the website of a so-called university
) reads as follows: "At the University of Kemetian Sciences, the mission is mastery, and the quest of mastery is the ultimate mission."
OHHHHH. It all makes sense now. We must've missed it when this man mastered his mission of mastery. That's probably what all the sitting alone in the dark and listening to his own music was about, too. A massively musically masturbatory matter making mission mastery more manageable. That kind of thing could definitely make a man turn to Trump.
There's only one question, really, that remains: Where's my fucking tip, guy?