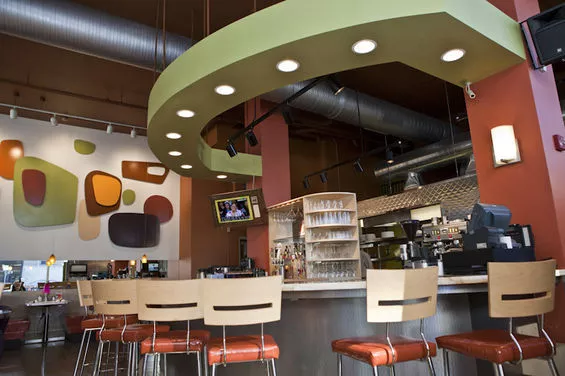 Home to one of the nation's largest breweries for over a century and a half, St. Louis has long held a reputation as a city of drinkers, regularly showing up in annual round-ups of the nation's drunkest cities. With the a seemingly ever-expanding cast of quality craft breweries, the booze-soaked element of our city's identity shows no signs of drying up anytime soon.
More recently, our hometown has gained recognition for its burgeoning culinary scene thanks to an explosion of new eateries offering world-class cuisine, ranging from down-home fried chicken and barbecued ribs to innovative New England-style seafood and Asian fusion.
Despite our city's abundance of top-notch breweries and culinary jewels, the options are drastically fewer for those of us looking to score some quality late-night food and drinks. For St. Louisans craving a hot meal after midnight, the choices often seem to be narrowed to the greasy spoon or the fast-food drive-through. Those who desire a drink with dinner will usually have to settle for what's already in their refrigerator.
But there are a handful of St. Louis establishments where the nocturnal among us can gather for a quality post-midnight meal accompanied by an alcoholic beverage. Here's our list of the best places in town to get food and booze after midnight.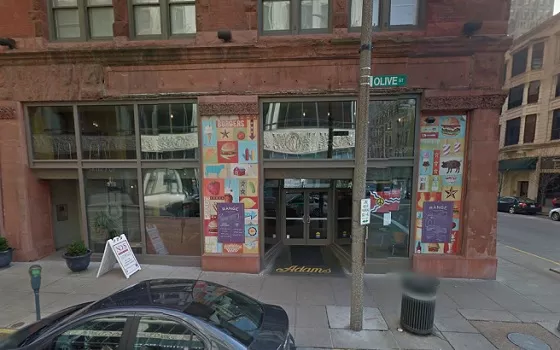 Baileys' Range (920 Olive Street; 314-241-8121)
The first of two establishments by prolific St. Louis restaurateur Dave Bailey, Bailey's Range offers its entire dinner menu, an enormous selection of draught beers, pitchers of its signature lemonade and iced tea cocktails, and even a handful of boozy floats and milkshakes until 1 a.m., every day of the week except Sunday.
Atomic Cowboy (4140 Manchester Avenue; 314-775-0775)
At this Grove mainstay, Mexican and American pub fare accompanies cheap beer and a dance floor where you can sweat it all out. With a kitchen that's open until 2 a.m. and a bar that's open until 3 a.m., Atomic Cowboy is the Grove's best bet for some late night food and drinks.
Sandrina's (5098 Arsenal Street; 314-601-3456)
A bit further southwest, this 3 a.m. bar serves up a mellower neighborhood atmosphere and a full food menu until 2 a.m., with items ranging from standard bar snacks like hot pretzels and onion rings to adventurous items like their duck confit quesadilla and Ahi tuna sandwich, all the way to dinner entrees including meatloaf and a bistro steak.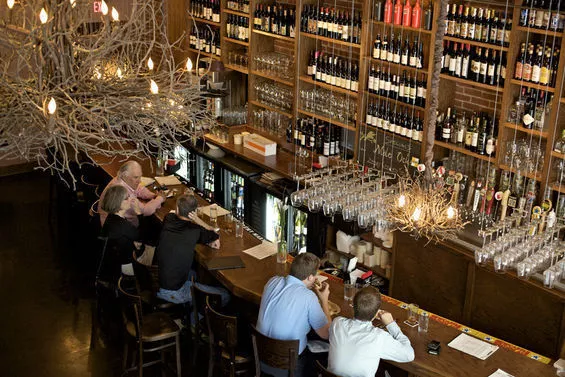 Bridge Tap House & Wine Bar (1004 Locust Street; 314-241-8141)
Despite their shared ownership and close proximity (Bridge is just a block north of Bailey's Range), this Bailey enterprise offers a more refined atmosphere with rich, woody decor and warm light from gorgeous chandeliers. The bar's selection includes over 200 beers and over 100 wines, and the kitchen serves up entrees, salads, cheeses and charcuterie until 1 a.m Monday through Saturday.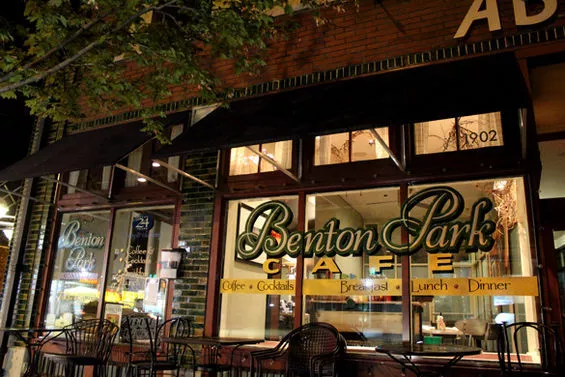 Benton Park Cafe (1900 Arsenal Street; 314-771-7200)
Serving a sizeable selection of sandwiches, salads and breakfast fare alongside a full bar, Benton Park Cafe is the perfect place to grab a late-night meal during the latter half of the week. While they're only open for breakfast and lunch Monday through Wednesday, the cafe reopens at 7 p.m. Thursday through Sunday, remaining open until 3 a.m. on Thursday and Sunday and a staggering 4:30 a.m. on Friday and Saturday nights.
Continue to page two for more.
Yaqui's on Cherokee (2728 Cherokee Street; 314-400-7712)
Thanks in part to its ultra-simple pizza menu (either cheese or margherita, and there's only one size) Yaqui's manages to create a laid-back neighborhood atmosphere that's surprisingly upscale (though not at all stuffy) for its location on the mostly working-class and bohemian Cherokee street. A sizeable beer and wine selection as well as a full bar are served alongside the pies until 1:30 a.m. Tuesday through Saturday.
Mission Taco (Soulard - 908 Lafayette Avenue; 314-858-8226 or Delmar Loop - 314-932-5430)
In addition to a great menu of street tacos, burritos and tortas -- as well as a full bar serving both beer and signature cocktails like a strawberry cucumber caipirinha -- both Mission Taco locations boast late night happy hours from 10 p.m. until 1 a.m. Tuesday through Saturday, during which you can get tacos and tequila shots for $2 each.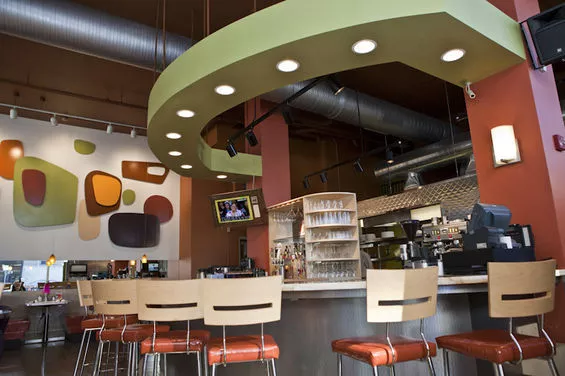 City Diner at the Fox (541 North Grand Boulevard; 314-533-7500)
Whether the main attraction is at the Fox, Jazz at the Bistro, Powell Hall or any of the many other galleries and venues in and around Grand Center, City Diner at the Fox has got you covered on the post-show hangout. As far as food, this City Diner offers the same expansive selection of diner favorites as its sibling several blocks south, which it serves alongside a full bar until 3 a.m. on Fridays and Saturdays.
Sub Zero Vodka Bar (308 North Euclid Avenue; 314-367-1200)
The posh atmosphere of Sub Zero fits perfectly into its Central West End environs, while its unusual combination of sushi and burger selections caters to a clientele with varying tastes. Additionally, Sub Zero was named "Best Vodka Bar" by USA Today thanks to its over 500 vodka options (the largest selection in the nation). Both Sub Zero's kitchen and bar are open until 1:30 a.m. Monday through Saturday.
Mangia Italiano (3145 South Grand Boulevard; 314-664-8585)
Now in its 32nd year of business, this South Grand institution remains one of the best places in town for a drink and a bite. Mangia Italiano's bar is serves up beer, wine, and spirits (including a rotating selection of liquors infused in house) until 3 a.m. seven nights a week, as well as pizza, sandwiches and appetizers like toasted ravioli until 1 a.m.
---