The 2015 Riverfront Times Music Showcase is set to be the biggest local music festival in St. Louis history. On June 20, nearly 100 local bands will play across ten venues in the Grove Neighborhood, including just about every genre possible, sans polka. From now until the showcase, we will supply you with the lowdown on every act nominated for an RFT Music Award, so you can be in the know with regards to your vote. Read on and get familiar with your local scene. And don't forget to mark your calendar for June 20!
See also: -- The Complete 2015 RFT Music Showcase Schedule -- Vote Now For the 2015 RFT Music Awards
---
Al Holliday and the East Side Rhythm Band
Al Holliday (Guitar, Keys, Vocals) Josiah Joyce (Guitar, Vocals) Caleb Klingler (Bass, Vocals) Zac Minor (Tenor Sax) Derick Tramel (Bari Sax) Ryan Torpea (Trumpet) Neil Ghanti (Drums)
Official Website | Facebook | Soundcloud
---
Funky Butt Brass Band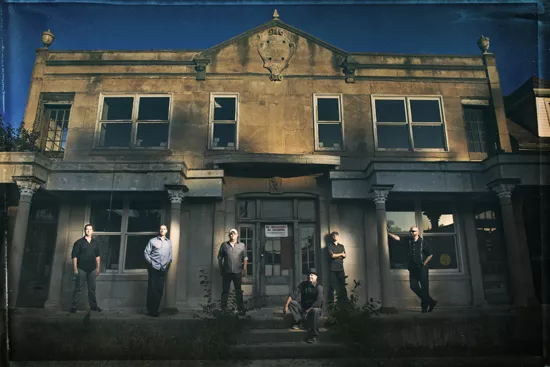 Matt Brinkmann (Sousaphone) Aaron Chandler (Trombone, Vocals) Tim Halpin (Guitar, Vocals) Adam Hucke (Trumpet, Vocals) Ben Reece (Sax, Vocals) Ron Sikes (Drums)
---
Nikki Hill
---
Jungle Fire
Dan Johanning Matt Berra Adam Barr John Wright Justin "Mr. Nasty" Haltmar James Fields Kristen Luther
---
Rhythm Section Road Show
Photo provided by Andy Coco.
Andy Coco (Bass) and a revolving group of musicians
Official Website | Facebook | Soundcloud
Previously: - Americana - Blues - Country - Cover Band - DJ - Electronic (Dance) - Electronic (Eclectic) - Emo - Experimental - Folk - Hard Rock - Hardcore - Hip-Hop (Group) - Hip-Hop (Solo) - Indie Pop - Indie Rock - Jam/Dub - Jazz - Metal - New Band - Noise - Pop - Pop Punk - Post-Hardcore - Psych Rock - Punk - R&B - Rock