The 2015 Riverfront Times Music Showcase is set to be the biggest local music festival in St. Louis history. On June 20, nearly 100 local bands will play across ten venues in the Grove Neighborhood, including just about every genre possible, sans polka. From now until the showcase, we will supply you with the lowdown on every act nominated for an RFT Music Award, so you can be in the know with regards to your vote. Read on and get familiar with your local scene. And don't forget to mark your calendar for June 20!
See also: -- The Complete 2015 RFT Music Showcase Schedule -- Vote Now For the 2015 RFT Music Awards
---
Coultrain
Photo provided by Coultrain.
---
Love Jones the Band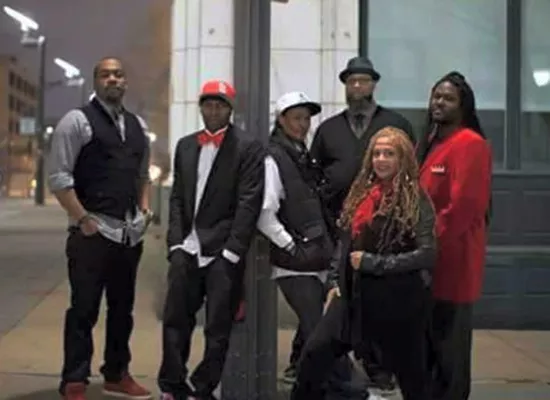 Photo by Kenautis Smith.
Catch Love Jones the Band at the 2015 RFT Music Showcase: The Ready Room at 2 p.m.
Kent Jones (Keys, Vocals) Ryan Jones (Drums, Vocals) Melvin Moore (Bass) Tracy Mitchell (Guitar, Vocals) Marlyss "Gypsy" Brown (Vocals) Nite Owl (Vocals)
---
Aloha Mi'Sho
---
Brian Owens
Photo provided by Brian Owens.
---
Theresa Payne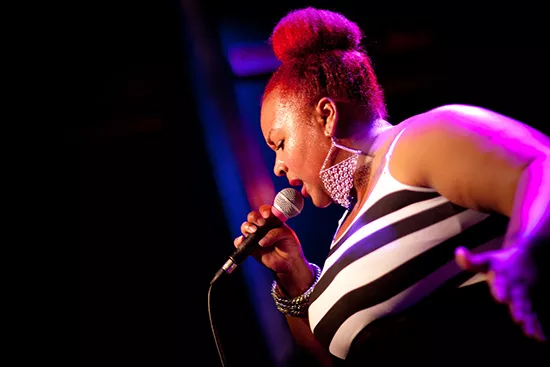 Photo provided by Theresa Payne.
Catch Theresa Payne at the 2015 RFT Music Showcase: The Ready Room at 3 p.m.
Official Website | Bandcamp | Facebook
Previously: - Americana - Blues - Country - Cover Band - DJ - Electronic (Dance) - Electronic (Eclectic) - Emo - Experimental - Folk - Hard Rock - Hardcore - Hip-Hop (Group) - Hip-Hop (Solo) - Indie Pop - Indie Rock - Jam/Dub - Jazz - Metal - New Band - Noise - Pop - Pop Punk - Post-Hardcore - Psych Rock