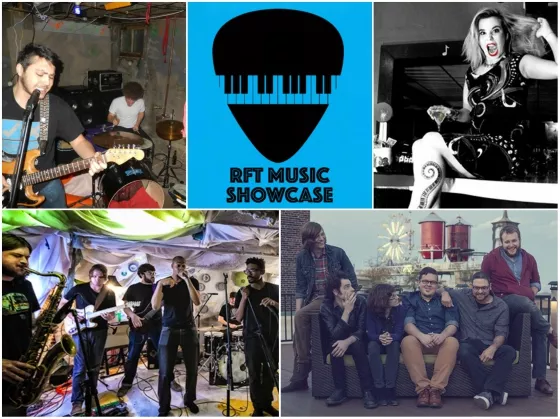 The 2015 Riverfront Times Music Showcase is set to be the biggest local music festival in St. Louis history. On June 20, nearly 100 local bands will play across ten venues in the Grove Neighborhood, including just about every genre possible, sans polka. From now until the showcase, we will supply you with the lowdown on every act nominated for an RFT Music Award, so you can be in the know with regards to your vote. Read on and get familiar with your local scene. And don't forget to mark your calendar for June 20!
See also: -- The Complete 2015 RFT Music Showcase Schedule -- Vote Now For the 2015 RFT Music Awards
---
American Wrestlers
Gary McClure (Guitar, Vocals) Bridgette Imperial (Guitar, Keys) Ian Reitz (Bass) Josh Van Hoorebeke (Drums)
Read more about American Wrestlers in our recent interview:
Late in 2014 mysterious rumblings from a few music blogs told tales of a reclusive Scotsman living in Missouri. He was releasing music under the name American Wrestlers, but no one knew his name, his pedigree or his story. That such a vaunted record label as Fat Possum Records, onetime home of the Black Keys, would be releasing American Wrestlers' music only led to further intrigue.

The reality is a little more mundane. Gary McClure, the man behind American Wrestlers, lives a quiet existence with his wife in Benton Park. By day, he unloads trucks for UPS. In his free time, he records rippling, kinetic rock songs on a bare-bones setup. When asked about the mystery behind his band's rollout, McClure shrugs off the idea of self-promotion, something the soft-spoken 34-year-old is not especially skilled at.

"Well, you've got to have a story, haven't you?" McClure laughs.

"I find it hard to talk about music, to talk about what I make, in any interesting way," he continues. "You're either going to sound melodramatic and full of bullshit, or you're going to sound patronizing and condescending. When I sent stuff off, I couldn't think of anything interesting to say."
---
Blank Generation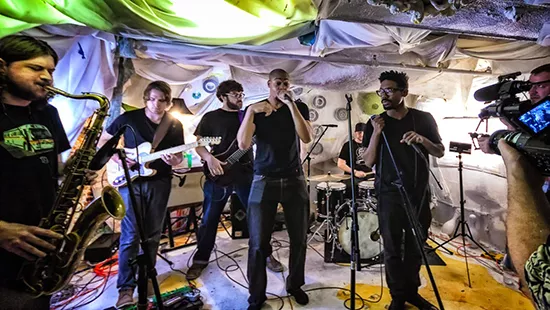 Photo by Dan Costello.
Catch Blank Generation at the 2015 RFT Music Showcase: Outdoor Stage (at Atomic Cowboy) at 9 p.m.
Karl Livingston (Vocals) Damon Davis (Vocals) Andrew Gibson (Drums) Charlie Cerpa (Keys, Sax) Matt Lyons (Guitar) Nate Gilberg (Bass)
---
---
Endora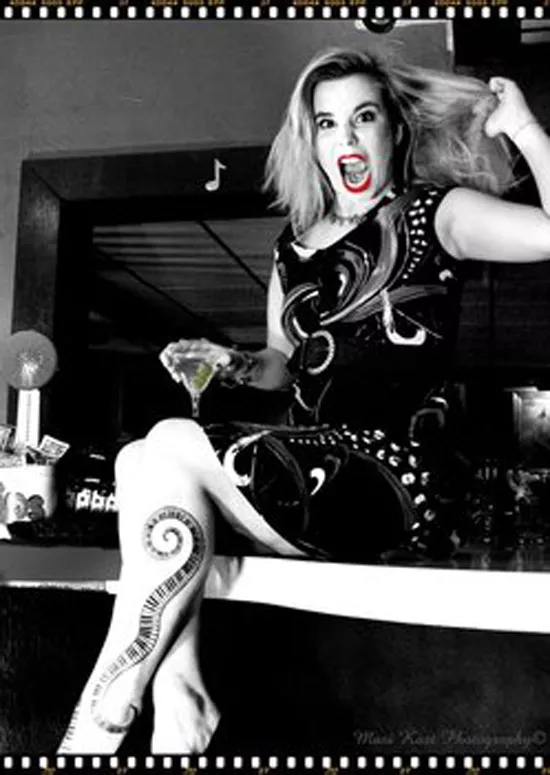 Photo provided by band.
Catch Endora at the 2015 RFT Music Showcase: Soho Lounge at 8 p.m.
Ellen Cook (Keys, Vocals) Jake Brookman (Cello) Pete Moss (Guitar) Max Berglin (Drums)
---
The Jockstraps
Photo by Stephen Houldsworth.
Catch the Jockstraps at the 2015 RFT Music Showcase: The Bootleg at 9 p.m.
Connor Corr (Guitar, Vocals) Pete Holohan (Drums)
---
Travelling Sound Machine
Photo by Emily Amberger.
Catch Travelling Sound Machine at the 2015 RFT Music Showcase: The Ready Room at 5 p.m.
Steve Lickenbrock (Guitar, Vocals) Ena Selimović (Accordion) Dave Anson (Bass, Vocals) Steve Larson (Drums) Chris Kepley (Trumpet) Josh Grogan (Guitar)
Read more about Travelling Sound Machine in our review of its self-titled EP:
A local six-piece that has hopefully endured a modicum of Gloria Estefan-related jokes, Traveling Sound Machine released its first, self-titled EP last fall. These five songs (plus a minute-long interlude of plinking piano and musical saw called "Ave Maria") are attractively moody and creatively arranged. This is a rock band at heart, using conventional structures and sequences to create tension and release. But creative instrumentation -- that, crucially, is organically integrated into these songs -- gives the band something extra.
Previously: - Americana - Blues - Country - Cover Band - DJ - Electronic (Dance) - Electronic (Eclectic) - Emo - Experimental - Folk - Hard Rock - Hardcore - Hip-Hop (Group) - Hip-Hop (Solo) - Indie Pop - Indie Rock - Jam/Dub - Jazz