You'd be forgiven for fearing that this St. Louis summer might not rock. You probably remember those early promises of huge festivals -- something about a Los Angeles-based talent agency called ICM Partners laying claim to Memorial Day and Labor Day weekends, something about a controversial no-compete clause, something about Bluesweek and Taste of St. Louis moving to Chesterfield as a result. You'd be forgiven for not remembering the details. After all, those promises haven't materialized.
See also: Memorial Day Summer Rocks Event Canceled, Future Festivals in Question
So, to rewind: The Summer Rocks bill, which granted ICM exclusive access to downtown St. Louis' Gateway Mall for the season's book-ending holiday weekends, was approved by the board of aldermen in April 2014, though not without controversy in the local music community. As the term "Lollapalooza-like" was used ad nauseum to describe the proposed festivals, critics became wary of the bill's no-compete clause, arguing that it would push locally produced festivals out of the city and lock St. Louis into a ten- to twenty-year contract with out-of-town interests. The immediate aftermath saw Bluesweek and Taste announcing their departures from downtown, as owner Mike Kociela was one of the bill's most vocal opponents (though Bluesweek will return to the city in 2016).
Fast-forward to today: Despite what was originally pitched, ICM has told the city that it will host zero St. Louis festivals in 2015. Next year's plans remain uncertain -- ICM has until June of 2016 to act, or St. Louis has the option to terminate the agreement.
So what's a St. Louis music lover to do this summer? Fair St. Louis' lineup looks promising -- Blondie, Kool & the Gang, Morris Day and the Time -- and the recently announced Music @ the Intersection events taking place in Grand Center sound intriguing. There's also LouFest, the most "Lollapalooza-like" festival currently in town -- but that doesn't come until mid-September. And of course many decidedly non-Lolla-like festivals will still take place.
But what of the big, over-the-top music festival experiences we were all promised? For that, you might have to think about a road trip.
The good news is, there are dozens of music festivals in driving distance. Below are five major ones within a ten-hour drive. Bonus: They are camping friendly! Don't worry about finding (and paying for) lodging; just set up shop and sleep on the ground.
Bonnaroo Music and Arts Festival June 11 to 14 in Manchester, Tennessee Six hours' drive www.bonnaroo.com
The mother of all camping-friendly music festivals, Bonnaroo is for the diehards. Billy Joel gets top billing this year, alongside Mumford & Sons, Deadmau5 and Kendrick Lamar. This is the biggie, and it has become a rite of passage for festivalgoers since its inception in 2002.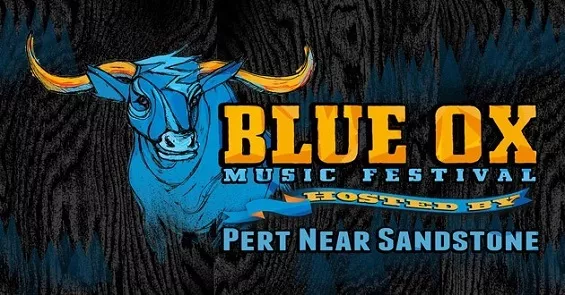 Blue Ox Music Festival June 11 to 13 in Eau Claire, Wisconsin Nine hours' drive www.blueoxmusicfestival.com
Can't afford Bonnaroo? Prefer your music with some twang and a few banjos mixed in? Then the Blue Ox Music Festival is for you, with much cheaper tickets and the likes of Yonder Mountain String Band, Greensky Bluegrass and the Infamous Stringdusters sharing top billing. Oh, and St. Louis' own Pokey LaFarge will be performing as well.
The Gathering of the Juggalos July 22 to 25 in Thornville, Ohio Eight hours' drive www.juggalogathering.com
The less adventurous among you are already skipping over this one, and that's OK. But while wicked clown rap may well not be for everyone, the music should be the least of your concerns in this case. Just know that, at all times during this gathering of Insane Clown Posse fans, you can point your face in any direction and see something amusing. Plus Waka Flaka Flame is performing this year, so that's pretty cool too.
Summer Set Music & Camping Festival August 14 to 16 in Somerset, Wisconsin Ten hours' drive www.summersetfestival.com Summer Set is for those looking to dance. Whether it's EDM or hip-hop or funk, Summer Set has you covered and then some. Bassnectar gets top billing this year, and artists as wide-ranging as Die Antwoord and Lettuce appear further down the list.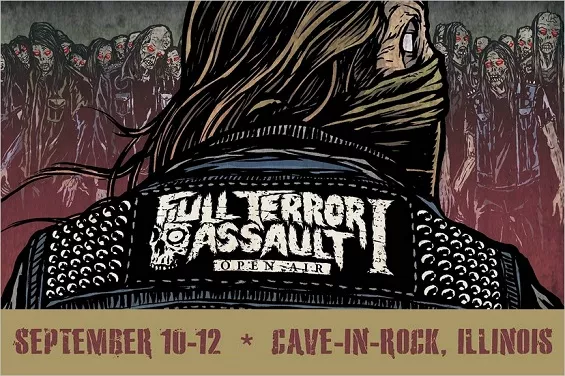 Full Terror Assault Open Air Festival September 10 to 12 in Cave-In-Rock, Illinois Three hours' drive www.fullterrorassault.com
The inaugural Full Terror Assault festival is being held the same weekend as our own LouFest, sure, but it seems unlikely that there would be much crossover in attendance anyway. Full Terror Assault is the United States' first true open-air metal festival, with Fear Factory, Terrorizer and Obituary sharing top billing. Added bonus: Some of St. Louis' finest metal bands will be performing at this one as well, affording you the opportunity to show the locals some love. Summer may not rock in 2015, but it will most certainly bang its head.
See also: 10 Great Free Events in St. Louis This Summer
See also: The Cheapskate's Guide to Summer in St. Louis
See also: St. Louis-Based Rio Syrup Co. Keeps the World in Snow Cones
---