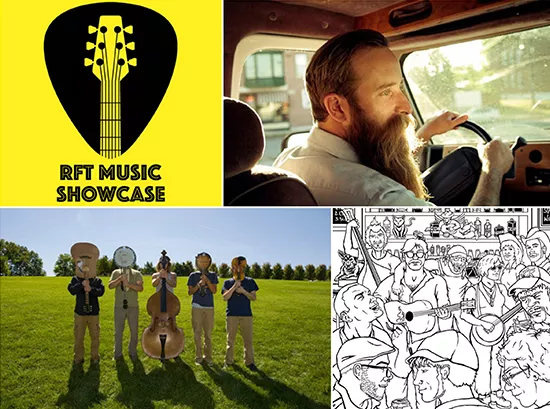 The 2015 Riverfront Times Music Showcase is set to be the biggest local music festival in St. Louis history. On June 20, nearly 100 local bands will play across ten venues in the Grove Neighborhood, including just about every genre possible, sans polka. From now until the showcase, we will supply you with the lowdown on every act nominated for an RFT Music Award, so you can be in the know with regards to your vote. Read on and get familiar with your local scene. And don't forget to mark your calendar for June 20!
See also: Vote Now For the 2015 RFT Music Awards
---
Cree Rider Family Band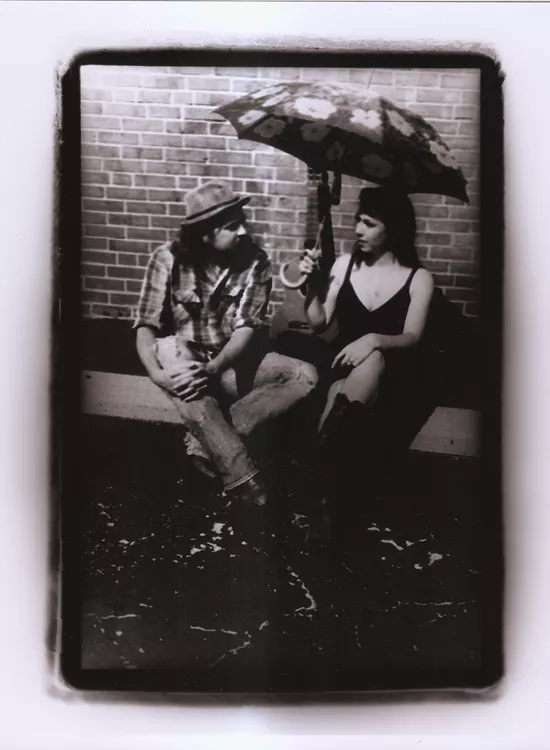 Photo by Bob Reuter
Catch the Cree Rider Family Band at the 2015 RFT Music Showcase: The Gramophone at 9 p.m.
Cree Rider (Vocals, Guitar) Cheryl Wilson (Vocals) Andy Coco (Vocals, Bass) Jordan Heimberger (Guitar) Russ McCanless (Drums)
---
Jack Grelle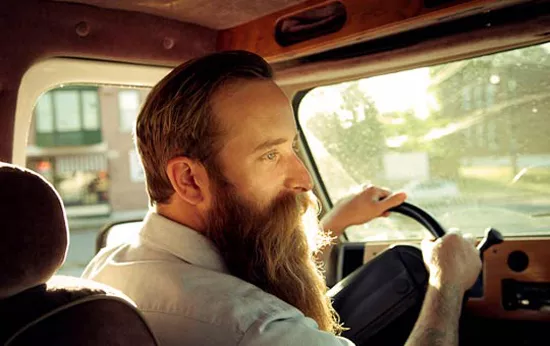 Photo provided by Jack Grelle
Jack Grelle (Guitar, Vocals) Leo Jalipa (Drums, Vocals) Brice Baricevic (Bass) Tom Heath (Pedal Steel Guitar) Justin Brown (Electric Guitar) Mat Wilson (Electric Guitar)
Official Website | Bandcamp | Facebook
Read more about Jack Grelle in our review of 2014's Steering Me Away:
The crew at Big Muddy Records has always had an ear for St. Louis' varied strands of country music, from the bruised, punk-infused songs of the late Bob Reuter to the earliest incarnations of Pokey LaFarge's folk-blues revivalism. But on Jack Grelle's second LP, Steering Me Away, Big Muddy now has a bona-fide classic country album on its shelf, complete with honky-tonk twang and a Music Row slickness not normally found in the local Stag-and-strum set.

Credit Grelle's crack backing band for much of the sparkle on these songs: Justin Brown (Dock Ellis Band) steps up on nearly every track with plucky, dialed-in lead guitar while Tom Heath (the Hobosexuals) should get a backing-vocalist credit for his pedal steel work -- his lithe playing offers a constant counterpoint to Grelle's singing. Local legend Gary Hunt, best known for his time with Colonel Ford and the most recent incarnation of Son Volt, proves as apt on fiddle as he normally is on guitar and mandolin, particularly on opening track "Four Doors." Throw in a few members of Alley Ghost, the Hooten Hallers and the Rum Drum Ramblers, and you have a wrecking crew that can pay homage to by-the-book country numbers with both reverence and soul.
---
The Hobosexuals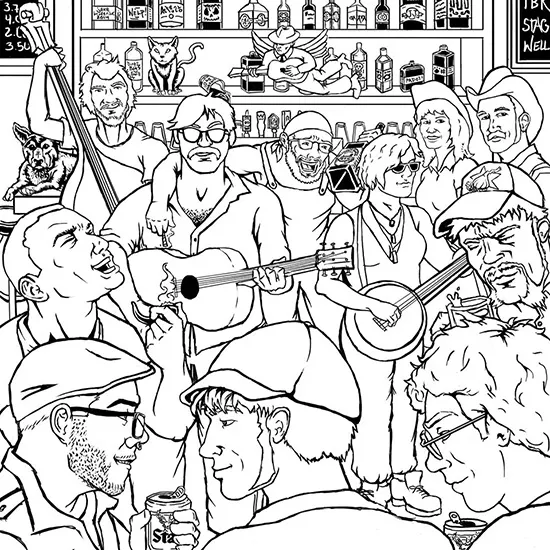 Catch the Hobosexuals at the 2015 RFT Music Showcase: Taha'a Twisted Tiki Bar at 5 p.m.
Ryne Watts (Songwriter, Lead Vocal, Acoustic Guitar) Coop (Banjo, Backing Vocal) Brian Heffernan (Upright Bass, Backing Vocal) Tom Heath (Pedal Steel Guitar)
Official Website | Bandcamp | Facebook
Read more about the Hobosexuals in our review of 2014's Definitive Dirtbag:
What's your poison? Take a look at the tracklist of the Hobosexuals' latest, and there's a good chance the junk-store country band has it in stock. Be it "Bottle of Gin" or "Whiskey at the End of the World" for spirits lovers, "Stained in Wine" for the sommelier set, or "Caffeine, Nicotine and Reefer" for those who like to mix uppers and downers, the band is holding. With their debauchery so clearly transmitted, it's up to leader Ryne Watts and his accomplices to tell these stories in varying shades of twang and surprising levels of heart.
---
Old Salt Union
John Brighton (Violin, Mandolin, Vocals) Dustin Eiskant (Guitar, Ukulele, Vocals) Jesse Farrar (Upright Bass, Guitar, Vocals) Ryan Murphey (Banjo, Vocals) Justin Wallace (Mandolin, Guitar, Vocals)
Read more about Old Salt Union in our review of 2014's Bridge:
Old Salt Union is everything you would want in a song-driven, pop-friendly bluegrass combo. The members of the Belleville-based quintet are dexterous on their chosen stringed instruments, with short flashes of virtuosity amid more lyrically driven songs. All five members share the mic, and even if the harmonies aren't quite celestial, it adds to the communal-campfire feeling of these songs. With Bridge, the band has released its second album in as many years, and a steady touring schedule and some high-profile gigs (the Daytona 500 this past spring, LouFest this coming fall) have prepped the band for a world beyond local clubs. This sophomore record is a solid calling card for a band that can competently play bluegrass and folk festivals without sacrificing attention to the stories within its songs.
---
Trigger 5
Catch Trigger 5 at the 2015 RFT Music Showcase: The Gramophone at 7 p.m.
Mike Heeter (Acoustic Guitar, Vocals) Amy James (Vocals) Alex Carlson (Electric Guitar, Vocals) Matt Hughes (Pedal Steel) Dave Hall (Bass) Angelo Caraffa (Drums)
Official Website | Facebook | Instagram | Twitter
Previously: - Americana - Cover Band