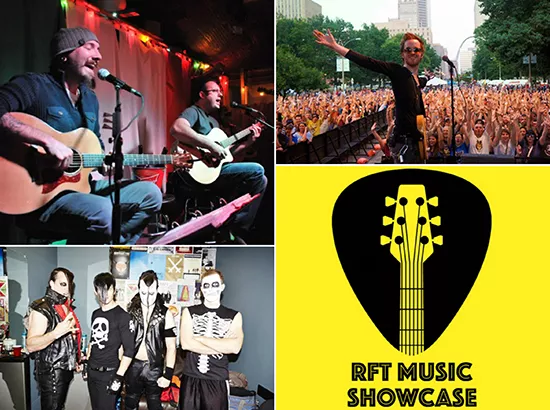 The 2015 Riverfront Times Music Showcase is set to be the biggest local music festival in St. Louis history. On June 20, nearly 100 local bands will play across ten venues in the Grove Neighborhood, including just about every genre possible, sans polka. From now until the showcase, we will supply you with the lowdown on every act nominated for an RFT Music Award, so you can be in the know with regards to your vote. Read on and get familiar with your local scene. And don't forget to mark your calendar for June 20!
See also: Vote Now For the 2015 RFT Music Awards
---
Diesel Island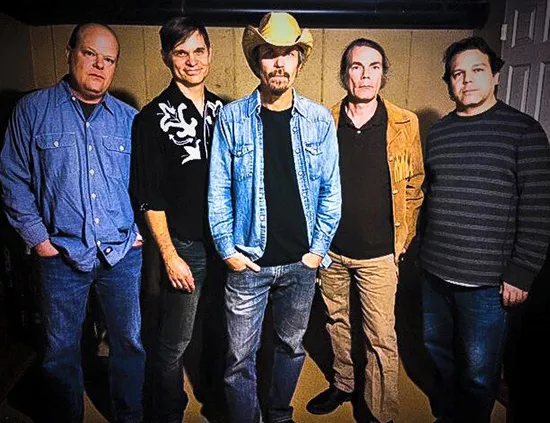 Brian Henneman (Guitar, Vocals) Kip Loui (Acoustic Guitar, Vocals) Richard Tralles (Upright Bass, Vocals) Carl Pandolfi (Keyboards, Vocals) Spencer Marquart (Drums)
---
Jukebox Hooligans
Lara Sebastian (Vocals) Chris Sweet (Guitar, Vocals) Chris Minski (Bass, Vocals) Brian Hollis (Drums, Vocals) Ed Babor (Guitar)
---
Queens Blvd
Photo provided by the band
Catch Queens Blvd at the 2015 RFT Music Showcase: The Ready Room at Midnight
Tom Butler (Vocals) Greg Clark (Guitar, Vocals) Tyler Christiansen (Guitar, Vocals) Brandon Armour (Bass) Brian Porter (Drums)
---
The Town Drunks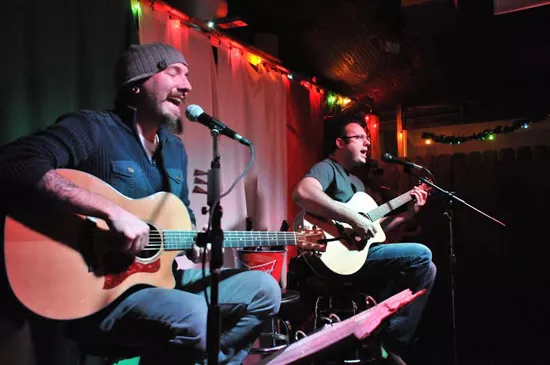 Photo by Meagan Anselm
Catch the Town Drunks at the 2015 RFT Music Showcase: Taha'a Twisted Tiki Bar at 7 p.m.
Jeff Nations (Lead Vocals, Guitar, Omnichord) Dave Seithel (Guitar, Background Vocals)
Official Website | Facebook | Instagram | Twitter | Youtube
---
We Bite! A Tribute to the Misfits
Photo by Theo Welling
Catch We Bite at the 2015 RFT Music Showcase: The Bootleg at 7 p.m.
Robzig (Vocals) Durbin Wolfgang Von Frankenstein (Guitar) Nikki Only (Bass) Steven Damage (Drums)