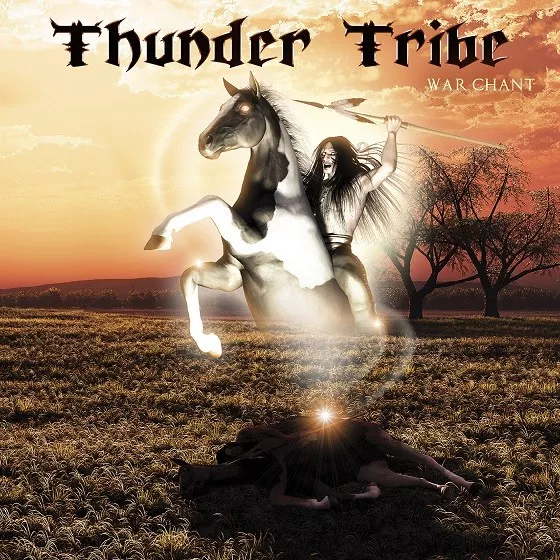 Sorry, Thunder Tribe is taken.
In this week's feature story, our writer Ryan Wasoba explained that the metal scene in St. Louis is booming, with more and more local acts signing to big-name labels and touring Europe (Schlafly glasses in tow).
Feeling inspired? You've always been metal as fuck, right? Maybe it's time to jump on the trend and start a metal band of your own.
First thing's first -- you need a name. That's a tall order these days, as most of the best ones are already taken and it's not good enough to just put an umlaut on it.
Never fear. Take our quiz, "What Should You Name Your Metal Band?" and you'll be shredding in no time.
Click to enlarge.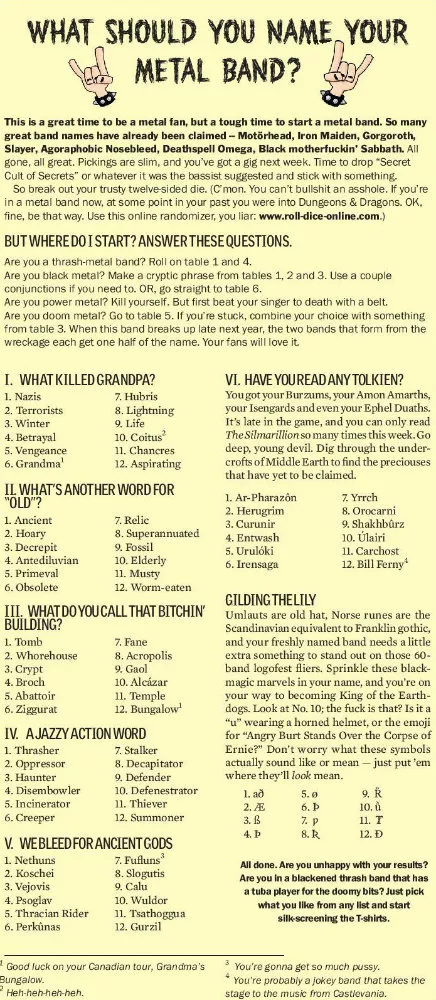 See also: -- The Year's Ten Most Ridiculous Metal Album Covers -- The Gathering of the Juggalos' Best Overheard Quotations -- I Pissed Off Megadeth This Week, My (Former) Favorite Band